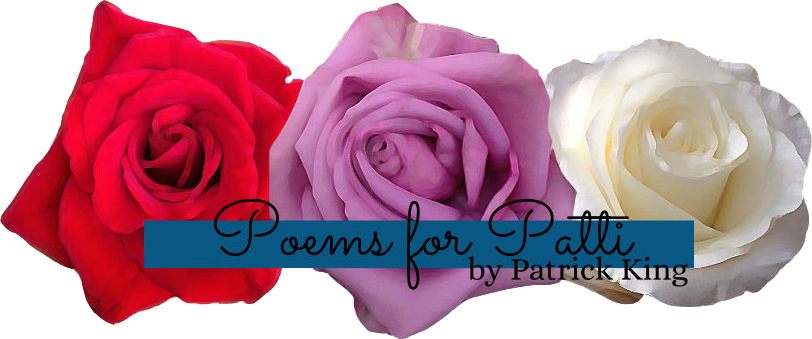 Text Poems
CONTENTS
---
As The Universe Expands
You are beautiful through and through,
I do see the many things for me you do,
In the speed of a second what is is gone,
I pray no second is absent you along,
Each pulse of my heart brings amour,
Even more love than a second before,
An empty tick in time is no part of my rhyme,
Unless you are within each 'n' every tick of time,
As the universe expands with each turn,
Such expands my love no need to earn,
So enormous in size is the vastness of space,
Yet it becomes full when I see your angelic face,
Only you, only you, it must be said time and time again,
For without your tender hand near, my day can't begin.
The end, I love you baby girl.


---
The Morning Rose
A morning flower came into bloom such a sight to see,
It is a beautiful creation and I know it's meant for me,
As my vision tuned in from just awake to crisp and clear,
I could see it is a rose and I reached to hold it dear,
The essence of sweet amour filled the surround with scent,
To a simple man such as me it was a beautiful gift heaven sent,
It would be wrong to pluck this rose from its stem of life,
Instead I felt it would be best to ask her to be my wife,
This beautiful flower leaped from its environment into my waiting arms,
My heart so filled with love by now will protect it from all that harms,
Love at a glance for my desirous soul was fueled by His hand,
Dreams sent from heaven as well as signposts I didn't understand,
Helped fuel my love and I realized sometimes we need to see clear,
He will guide the way and send us to the places needed if only we will hear,
I'll hold my rose and nourish her for a lifetime if allowed to,
My grateful heart now rejoices to celebrate, I'm so in love with you.
---
Your Beauty in Moonlight
There is something living inside of you,
It's something so beautiful and true,
I walked the shores so alone so very long ago,
Dreams from long ago are still dreams I cherish so,
Most have come true yet I hold them so dear,
We still have time to build on the dreams of yesteryear,
Yes we still have time to correct the flaws and mistakes,
With just a little effort we can build perfection, whatever it takes,
Our time has not come and gone, we can carry on into evermore,
What is in me has been placed at your steps as it was before,
Let me know what dwells inside and secrets never told,
I am empty of news, my angel, I have revealed all within my hold,
The fun of youthful love is still in my heart and inside of yours,
To dwell within forever and if allowed the passion it procures,
Remove the blinders of aged restrictions thinking we can not,
I have a pocket full of memories to double down what we have got,
Dance in my arms and allow the passion to grow to a boil,
Kiss my lips aggressively to awaken aged love, I promise it won't spoil,
Slip away, let's slip away into the forest and lay upon a blanket again,
It wasn't the forest nor the blanket but the deep love felt within,
Let me set the flow my hazel eyed beauty and allow me to go slow,
As you catch your breath my senior patience allows me to let it show,
Let me show how much I love you and I will just hold you tight,
The pleasure of cuddling after love is something I cherish at night,
Your eyes staring at the stars fill my heart with refreshed passion inside,
I will love you forever, my naked angel, your beauty in moonlight is magnified,
The kisses of your seasoned lips brings more flavor to taste,
I love you, my wonderful beauty, there is no time to waste.
The end, for Patti.  I love you.


---
For Kevin and Debbie
To touch the gates of heaven and linger is nothing but a passing taste,
As I realized your love is to be left on earth it is difficult to make haste,
Perhaps I passed through the heavenly gates to feel the glory of paradise,
But through a miracle of our love's joining I could still see your tearful eyes,
The heartbreak of departure is so painful I pray that I may remain if by His will,
Before my eyes forty years of memories passed in a minute, I feel your lips still,
The lingering touch of your fingertips carried the depth of our love to my heart,
An awakening created by God that I may realize you are my most important part,
For this gift from heaven I prayed to remain that I may prove my love to you,
In but a microsecond I was delivered back to me that I may prove my love is true,
By the might of our Lord's hand my soul returned to my shell, it's so very true,
Desperately I prayed to Him that I may be allowed to stay and say, "I love you."
---
If I Was a Songbird
Good morning my beautiful angel, my mornings are brighter by you,
In the depth of pain's darkness a light of radiance comes shining through,
The rust covering what I once was takes on a new sheen all its own,
From the radiance of your gold I elevate to silver, time together has shown,
Birds of colored feathers and hue sing beautifully in your world's morning,
So beautiful is the sound as they seek mates with their melodic whistling,
If I was a songbird I would fly high to sing loud and announce my love for you,
A song never heard written for one angel alone, I would sing of our love so true,
A songbird I am not, but a poet I attempt to be thus I write these words,
Instead I will hold you and bask in your love as we listen to song birds,
My day has begun in wonderful form brought to me by angel's kiss,
At day's end the night will begin wrapped in my angel to end the day in bliss.
---
The Statesman of Angel's Kiss
I woke to find an angel's kiss had been placed upon my cheek,
How is it, you wonder, that I know of a kiss placed before I wake to speak,
I am an expert renowned for my experience with a little one with wings,
Sensations of electric vibrations or lips so aflame with desire and what it brings,
I also am an elder statesman of political gain that results from a party of one,
A political party of just one has benefits that are given only me when done,
Such benefits they are, especially when I receive every benefit in the plan,
You are the only benefit of my political benefit plan, I am a one man clan,
Thus since just I or me receive it all I am expert after fifty years with you,
Which brings me back to how did I, expert of one, how is it I knew?
My expertise is so finely tuned that I know the kiss was lightly placed,
In your sweet little angel brain you kissed me while we in your mind embraced,
Your little kiss of nuclear power leaves its signature vibration in flow,
It actually takes time for the sensation to wilt once your lips place it so,
It runs amok with little electrical pulses awakening my every pore,
I have no doubt if perfectly placed it would cause an eruption of manly pour,
In revealing this force of angel's lips I've revealed benefits galore,
And now you know, my angel dear, why your man always begs for more.
The end, for my sweet little Patti. By Pat.
---
Server of Food
I now ask beautiful little server of food,
Who is under appreciated by our brood,
Often I am the "guiltmaster" to beyond,
I'm sorry, my angel, of whom I'm fond,
Many times gratefulness doesn't show,
At this moment I wish thank you's to flow,
Hoover Dam filled with gratitude galore,
Filled to maximum and shore to shore,
Would be but a drop of your deserving,
But it's lunch and I must ask for serving,
Peppered turkey with cheese is so tasty,
You must leave so you have to be hasty,
Along with the food bring a touch of love,
You are my desert from heaven above,
I love you, I hope my gratitude will show,
Rupture the dam so all gratitude will flow,
Forever I'm indebted to she that raised me up,
I am blessed to share love from your little cup.
The end, I love you baby.  By Pat for Patti


---
Prevent That I Boil
I ask of little in the morning but for you,
On day six and seven it's just us two,
Sitting with me in the hot tub I so need,
It is of your love that I have my daily feed,
Your legs rubbing mine is my awakening,
It's so very sexy and makes my loins sing,
I have needs in the morning from you,
I can hardly move so I need your help too,
I kept waiting for my flashlights return,
From years of waiting for you I did learn,
I am often forgotten as you flutter about,
Talking to others so they don't also pout,
I beg of you please return unto me,
I hope you will soon read my text plea,
My kidneys hurt and my broken back too,
I hate to ask, please return, I need you,
I feel a burden too often but I am cute,
You've said of me there is no substitute,
I need the light to prevent that I boil,
Bring to me the light and boil I will foil,
I can't see the control any other way,
To see you again will make my day.
---
Begging for Treats
I find myself missing a couple o' thing,
First, is the angel that wears my ring,
Oh, how much I desire that little girl I love,
More than one way she fits me like a glove,
She has things upon which I like to chew,
For some of the pious it'll embarrass you,
So good my little lady of exotic taste is,
Not the type of thing to add cheese whiz,
Now I'd love to have my little girl near,
Baby girl would mind to bring me a beer,
But you're not here and I'm hungry a bit,
Now I can't remember the name of it,
It's puffs of yellow with a corn flavor maybe,
If you'd bring me some I'll kiss you gratefully,
So, please bring a beer and yellow things,
Sit next and we'll see what the night brings.
---
Morning Angel
I wake to find my angel at my side,
So blessed I am to see my lovely bride,
Years forty-four plus more flew quickly by,
Enough quick time to bring out a sigh,
Soon this year will make year forty-five,
With you at my side it'll quickly arrive,
Moments escape the bonds of time,
Saved in time by me writing a rhyme,
The essence of you overwhelms my whole,
Keep forever my angel, the heart you stole,
It's mine but it's yours so I know it's mine,
Come, morning angel, you're my opening line,
I cherish cherishing you, so odd to say,
And I love loving you more every day,
As an angel takes flight with fluttering wings,
She takes along with her my heart of all things,
But it's yours to keep as it belongs only to you,
Each beat it beats is another for you, it's true,
Take my heart but I pray you return for me, too,
You see my angel, all of me loves all of you.
The end, by Pat I love you!
Good morning, don't forget to wake me, please!
---
Happy 23,376th Day Birthday
When the stars of heaven come out at night do angels stir,
As the moon begins to glow upon us do other things occur?
I can base my theories of angels on but the one I know,
If the moon is absent that night my angel brings a glow,
The things your daughter wrote about you are so very true,
I was so proud of the words she wrote, I love everything you,
When I was alone in the wilderness fearing for my life,
My thoughts were of my angel and making her my wife,
Years have flowed quickly by like a river filled with fun,
Of course such a river would be five miles wide plus one,
Today after so many years each day I dream of taking my wife,
Not to fancy restaurants but acts of love that brings spice to life,
For me you've kept me young beyond what my skin shows,
Free will is such a blessing it seems no one around us knows,
But no one knows the love we flow between us to share,
I believe love is something of unison and long flowing hair,
I mean there are so many things in true love's creation,
And you, my angel, are the truest form of true love's elation.
The end, by Pat.
Happy 23,376th day birthday baby. I love you. Yes, I added in the two days since your yearly birthday and I added in leap years plus day, that was 16 days. You're a lot of days old. The adjustments to the atomic clock didn't add very much, not even a minute. I love you my sweet little girl. You felt wonderful last night.
---
Through You
On days of turmoil I feel I am always absent you,
Only you sooth my troubled mind and heart through,
Physical pain seems gone as pleasure comes of you,
I feel I must reciprocate before we are through,
For now a simple request is what I ask of you,
A beer is my need, I hope this text gets through,
If no drink is found I need but tenderness of you,
For your love is all I need to make it through,
My need is a tender touch, or a kiss of love from you,
I reciprocate my love, internal, complete, and through.
The end,
by Pat for Patti, I love you
---
I Love Morning Bliss
The morning is brighter when you are near in morning bliss,
Along with your beautiful smile it must be followed by your kiss,
I love morning bliss,
Morning bliss can be a sound you love such as a singing bird,
Sometimes it's that you're sharing with me a songbird that you heard,
This is my morning bliss,
If I could surround you with songbirds of every type to sing,
I would do this for you that morning bliss it would bring,
A gift of morning bliss,
Your soft spoken words with a hidden sound is my bit of my bliss,
To complete the gift of bliss I must receive your tender kiss,
I love your morning bliss,
No morning could be better as you go about on angel's wings,
I relax in wait of my awake to see what the day brings,
I do so in your bliss,
When I see your smile and how much you enjoy the songbird song,
The bliss I feel comes from you, at your side is where I belong,
I love morning bliss and you.
The end.
---
Upon First Sight
Until the songbirds no longer light upon a tree,
Long after disaster has taken every drop from the sea,
My eternal soul will search for my angel's touch,
No matter the turmoil of life I've loved you so much,
Around the curve of future roads we cannot see,
I will face with courage anything that could harm thee,
The glow of your aura is real with energy of love,
If only you could see within my mind who I dream of,
Home is not a structure or space occupied by we two,
Upon first sight the sudden bond said my home is you,
Raise up this day with joyous wonder to celebrate,
How two teenagers could suddenly visually relate,
Blessings given shall never be taken back by the Lord above,
This special blessing I write of is your eternal love.
By Pat
The end, for you baby, I love you.
---
My Sweet Girl
My sweet girl,
You asked in Patti fashion and left in a whirl,
What am I gonna do with my angel of a girl,
Do you want a beer she asked sweetly of me,
Oh yes I do, sweet love, right after I pee,
My pee is gone and have nothing left to drink,
Not that I drink pee but that made you think,
What is implied is that I peed long ago and still wait.
I beg you true and I beg you now, don't be too late,
I am so thirsty my parched lips will leave a nasty spot,
The moment glass meets lips of the drink you brought,
Please sweet angel hesitate no more,
Though you've slighted the man that's outdoor,
I love you, so correct this slight, little angel I adore,
I love you desperately with all my heart, I'm thirsty,
Thought it was going to rhyme, left you wanting more.
The end
---
Malteeser Tragedy
There's a man I knew that ate Malteesers in bed,
They are a wonderful tasty treat to be fed,
He ate those treats one by one all the night through,
A side effect of those treats is a shake or two,
A substitute but not as good is a wax coated Malt ball,
The wax protects from the heat but can make it fall,
Malteesers are pure of chocolate and melts right away,
That's what makes them so good in your mouth to play,
But those wax coated subs just aren't the same but will do,
The Malteeser is from Europe so ship me a box or two,
I toss them in but soon the whole box is gone leaving me blue,
So now I munch on Malt Balls and I break a tooth or two,
I worry how many little male malts are walking without balls,
I'm filled with guilt, tears fill my eyes and a few of the balls falls,
Morning brings farts that started at midnight and coat the room,
To wake to such a smell can wake a man into gloom,
I drag myself to the restroom to release what I packed away,
As I return to make my bed I find a morning treat for the day,
There in the bed is a couple of the balls of malt,
I tossed them into my mouth before my hands could halt,
The sniff I caught flying through the air said loudly beware,
The moral of this tale, of this story of balls found anywhere,
Check the texture but most off all think of what once laid there,
For once you've tasted s**t, I assure you, you will care.
The end
---
Even More
Every day for a lifetime I've fallen in love with you,
Over and again I've seen new beauty it's true,
Your lips are a tender pressure point of ecstasy,
Taking my heart and soul to a new level in me,
The first time I saw your angelic face I had to see you again,
I remember thinking of you in tune with the panhandle wind,
My heart raced the night through in dreams of you,
As the earth moved beneath me I didn't know what to do,
I dreamed of you for what felt a lifetime in year two,
I went off to a war of man's choosing so blue for you,
Our first kiss ignited my love to burn ever strong,
I knew that wrapped within you is where I belong,
For almost fifty years I've prayed for your health each night,
For I must see you each morning at the break of daylight,
You are a dream, you are a vision, you are my existence,
For a lifetime I have loved you sincerely without pretense,
Your little heart has worried too much because of my health,
Yet this worry is what has given me so much of love's wealth,
Today I fell in love again when you came through the door,
Again today, when compared to yesterday, I love you even more.
The end, happy Valentine's Day.
---
Wading Water
Each morning as I wake my first thoughts are of you,
I look to find you as its the first thing I always do,
I promise myself each day to be a better man,
It's not for others but for you to be the best I can,
So many times I fail you although you don't see,
The things you fail to see comes from you loving me,
Thank you for loving me as I will recommit my goal,
I will succeed in redeeming myself for you and my soul,
Each moment I stand at your side I do so with pride,
Although I'm near seventy I still see you as my bride,
Time is akin to flowing water as it flows to never end,
A difference is time flows straight and will never bend,
As time 'n' water flows beneath the bridge we watch it below,
I prefer wading the water in depth so each moment I know,
Each time your little heart has pain I will try to understand,
If there is nothing I can do I will be there holding your hand,
This is a poem of promise that although our past is wonderful,
I will do everything I can to make sure we live each day in full,
Filling your life with happiness and joy that I may see you smile,
From you comes my happiness, you make my life worthwhile.
The end, for you baby, I love you. Pat
---
Love's Elation
Sometimes rhymes flow through my head of you,
Much more serious than roses are red and flowers of blue,
My chest actually tingles as my thoughts feel your touch,
Beyond touch is the emotion of loving you so much,
There is no doubt my life is made to be at your side,
I wear my badge of "Patti's chosen" with great pride,
Each day I'm filled with angst as I watch time move slow,
It is anticipation of evening and basking in your glow,
I feel your love penetrate my being with heavenly sensation,
I love you my angel, from you comes love's elation.
The end,
By Pat for Patti
For you my beautiful little angel.
---
Lightning Rock
I hit my thumb with a rock by accident of course,
So hard I crushed my thumb as I struck it with great force,
A wasp had bit my thumb as I was looking for a rock,
Don't worry, it's not enough to rush off to the Doc,
Yet it pains me so to miss the wasp as I struck off course,
Self inflicted accidental pain is pain of the worst source,
My thumb felt as if a syringe of great size had penetrated,
As I saw the wasp with arched back I became exasperated,
Lightning struck as my brain reacted and I pulled the trigger,
The wasp flew off with great speed as my thumb grew much bigger,
Bigger and bigger it grew as did the pain from lightning rock,
It seemed to intensify with each click of the clock,
In panic I pulled the wire from the wall to stop the clocks tick,
To my surprise I pulled the wire lose as if a magic trick,
Electrical arcs were everywhere as sparks and time flew,
This is the worst self inflicted event this old man ever knew,
The clock seemed to spin but how if the power was gone,
Pain has affected my mind to think time would not move on,
Now I stand in a world of confusion as pain reaches my brain,
Electrical sparks, rock below, and a thumb swollen in pain,
Slight clarity came as I realized the sparks were emissions of pain,
Is there a moral to this rhyme that came from a painful brain,
I closed my eyes to calm myself and found the clock intact,
When in pain thinking isn't clear and you may overreact,
Pain can confuse the brain and in turn can deceive the eyes,
Don't overreact and use the rock, it is much better, pain wise.
The end. By Pat
To ease Patti's tears.
---
The Completion of Us
As I reflect on the happenings of each day,
You're in every thought along the way,
No matter how ill I am, you're there to insure my health,
You are the guardian of my existence, my wealth,
When I wake I search for your presence to complete me,
Until I see you near there is absence in what I see,
It's hard to describe because others can't understand,
Best described is that there's vacant air where you'd stand,
I can sense your presence when my eyes are closed,
When you sneak into the room your presence is exposed,
My heart takes a leap because of what I feel,
The beauty of an angel is only part of the appeal,
Your essence is of me also that is how I explain,
Perhaps we are alter egos of us in reality and name,
United as one with two containers of flesh to store,
One of female and the other male to love evermore,
Said "you complete me" is accurate yet the words are incomplete,
It is the essence of both seasoned fifty years to make us complete,
But truth be told the creation of us as one is yet complete,
With your love mixed into the essence of us we become "elite".
The end, by me for you, I love you my sweet.