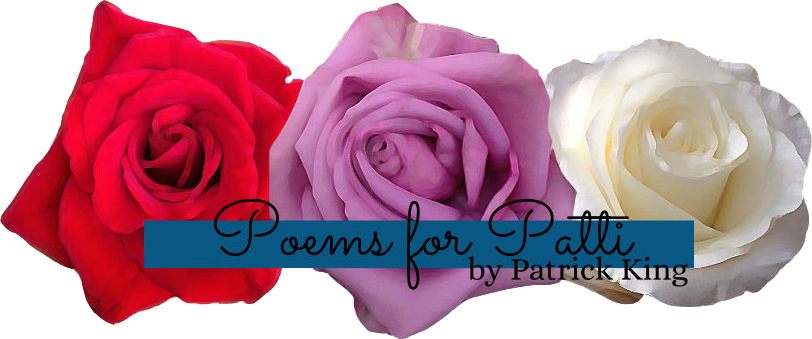 Love
Volume Five
CONTENTS
Time is the Greatest of Teachers
Silhouetted Against a Backdrop of Clouds
Volume Six
CONTENTS
Volume Seven
CONTENTS
Wash the Pain from Me (Sweet Texas Rain)
---
Volume Five
---
If Only I Were a Sculptor
If only I were a sculptor of stone or precious metals like gold,
I would sculpt for the world a statue that was a beauty to behold,
Larger than life it would be, much larger if I had total control,
Placed in a beautiful public park to be viewed by lovers on a stroll,
The face, of course, would tell all that you are the angel I adore,
Sculpted with or without wings all would want to see more,
Should I show the wings I believe are there, though are unseen,
Under the sculpted gown the imagination will see tight fitting jeans,
The eyes of this angel though gold will be the windows to the golden soul,
Showing earthly beauty through your profile is my ultimate goal,
Reaching out to a child this golden sculpture should be in act,
The ability to always bring a smile to a child is a proven fact,
Hair of golden strands will hold its shape as if it's in stranded flow,
Over your shoulders of grace and down your back it will go,
A little place within these strands on the right shoulder of gold,
As if a tear of mine fell within these strands once upon a time so old,
Of magnificent beauty this statue of you will be for all to see,
I want all to know your beauty as if they were viewing through me,
If only they could view you with my eyes and worshipping heart,
The crowd of admirers would gather never wishing to part.
End. I love you
---
Time is the Greatest of Teachers
Time is the greatest of teachers known to man of which I know,
Time has an advantage as it's not rushed so it can go slow,
Teenagers try so hard to push aside the perimeters time holds,
Linear never stopping time, though modern theory says it folds,
Bad times and good an expression of which holds no validity of fact,
Time can be nothing but a measurement of which has no beginning act,
No beginning or end is hard for man of modest means to comprehend,
Unfortunately for them no establishment has gray matter to lend,
If only time could be extended when used to describe man's lifeline,
Perhaps actually we mean how long said man can extend his lifetime,
Time precious time, if only time was within my means to control,
Most aptly time can be unlimited if heaven is man's ultimate goal,
My angel and I in paradise with unlimited time is the worthy cause of time,
So near heaven already solely because a heavenly angel chose to be mine,
Time does stand still when a kiss so tender is placed upon my soul by her,
My life, my time, my most precious of possessions for her only, I offer.
---
Has Kindness Forsaken Me
Has kindness forsaken me to strike me with pain,
Should I pray for a choir of angels singing my final refrain,
Is there escape that I may feel one day of resting peace,
I want to know such a day other than my soul's release,
I'm searching in absence of health and ability to run,
Can any good soul understand, is there help from anyone,
Where is this place so many speak of called heaven on earth,
Or is there only one such place obtained in Christian rebirth,
Tears fall down my aged and worn face once mine,
I see a reflection in the puddle of tears and wine,
Is it the alcohol I use to release the demons of pain,
Or is it to forget the misery of who I am and my name,
A seizure brought me peace from pain for a bit,
Then after fifteen seconds or so it was the same ol' shit,
Nowhere, nowhere….. do you hear me in my plight,
There is nowhere to go in life that I don't have to fight,
A hundred times more I guarantee to anyone that hears,
I'll suffer that much more than a normal life in a couple of years,
The intensity of my pain has brought death upon me a time or two,
Every day the stones tear through my kidneys and liver, too,
I want to go down; I want to go down if not for one lady,
She gives me the strength to stand up and fight my malady,
Can anyone understand how strong this love has to be,
To endure each and every day and live through this tragedy,
Imagine every day pain so intense you are near death,
Now place it in three organs and restrict your breath,
Break your back in five places falling two stories high,
Remove sixty percent of your muscle in both thighs,
Just to make you take heed of your now miserable plight,
Let us give you nausea brought on by pain each and every night,
Irritable bowel now needs to give you some pain and diarrhea,
Now that you think you can take no more, you need chorea,
There's more but my endurance to list even more wanes,
My heart is breaking and I can't remember the other names,
Years are passing quickly but there must be some kindness there,
She needs me and it's hard for her to keep me here because she cares,
She tries so hard she flies on the wings of angels,
Having considered her love and my plight from every angle,
How many women would let her lover go so that pain will end,
Do they know what unconditional love is or would they pretend,
So many times she has held her heart close to mine willing to go,
She has done so while her heart was breaking not letting tears show,
Thinks I don't know this to be so but she loves me enough to let me go,
Tears fall when I think of how she loves this undeserving man so,
In turn, I return an unconditional love right back to her heart,
Forever I will fight to be at her side, I can't fathom a will to depart,
I'm so selfish in reality, you see, my desire to love her commits me,
In loving her unconditionally I will endure, near her, I have to be.
End
---
Beautiful Days Talking to You
Beautiful days talking and walking with you,
Hand in hand, is so much better when it's just us two,
Hugging in a booth as we sit and wait for our meal,
I guess to most couples it's not a very big deal,
But to older lovers in love it's just one piece more,
Of the daily things the two of us are living for,
Buying you new clothes then rushing home to model for me,
So very exciting for me to see what I can see,
Grandkids delight us more than we them, I know,
Excite us with their cuteness and the new things they know,
Our children respect us and enjoy us to be around,
But mostly it's you they want to see, this I've found,
I love grandkids to love you and to see the excitement in your eyes,
There is enough joy and beauty there to fill the skies,
Those beautiful eyes, those beautiful eyes I love them so,
I love gazing into your eyes as I start to feel love flow,
Sneaking a feel of your nice and wonderful butt,
In a room full of people, I guess I'm a perverted loving nut,
I'm so proud to walk with a beauty that looks thirty four,
When I get you home at night you know what's in store,
To get you home and adore every inch of your vessel,
Make love to you then I get to cuddle and nestle,
Am I lucky or what and each day I want even more,
I love you my angel, I pray we have much more in store.
---
Happy 60th Birthday, Patti
The most important day each year is the day of your birth,
Your birthday is more important to me than anyone else on the earth,
An angel was brought onto this earth minus wings, of course,
Imagine if you had had wings it would have been a major news source,
What a wonderful day each year to get to wish you joy,
I get to help ensure your happiness because I'm plumbed as a boy,
I hope we share many more of your happy and fun birthdays,
I'll try to be creative each birthday in many different ways,
But one thing will take place each year and that's loving you,
I don't even have to shop or work for it, it's so easy to do,
This year you are turning sixty and you're better than before,
If that's the case then you'll really be great when you're eighty four.
End
---
Silhouetted Against a Backdrop of Clouds
Silhouetted against a backdrop of clouds placed by God,
When you were completed by His hand, He gave a loving nod,
Verse once used but now reused to open a loving account of you,
How I found you to be an angel and then how the evidence grew,
You are an angel that is pure of blood and void of spoken design,
Meaning you are real and your unconditional love is mine,
No man of worth would pass your presence and not acknowledge,
I would stand forever waiting for your hand on heaven's bridge,
Your beauty minus wings silhouetted against clouds laced with rays,
Amber rays sprinkled with gold flake flowing through in sprays,
Your flowing lace and silk gown constructed by cherub's hands,
Such beauty with hair flowing softly down, inspiring men to stand,
A pathway laid by my loving hands so your precious feet may be unhurt,
Having served your safety even as your laborer adds to my worth,
Bluebirds and robins gather as do the cardinals with color to bear,
You're an angel of great beauty with gowns from the heavens to wear,
The pathway is favored by roses blooming in colors and scent,
Patches of flavor, hues, flowers and gardens encircled by mint,
A breeze laced with the freshness of a spring shower in May,
All the while a heavenly angel named Patti slowly graces the pathway,
Sit with me, I pray, for today I have prepared love and food for you,
On a blanket placed over clover that is so soft and new,
I have fruits, cheeses, crackers, cookies and pastry to satisfy,
Also along are wines or juices should you be thirsty or dry,
On this day with rays of gold beaming through clouds high,
Drink of drink with me until you feel free that your resistance I may ply,
Imagine if you might, an angel from God gracing my lips with kiss,
Your heart might find a soulmate hidden here, please don't resist.
End
---
Sometimes Tomorrows
Sometimes tomorrows make you want to run and hide,
Hidden in the raindrops there are bright skies inside,
Listen to the musical pattern of the falling rain,
It's laced with harmonies of angels in heavenly refrain,
What can be said with the whisper of an angel is, "I do,"
Let's touch or lips together to kiss away the blue,
I want to hold you in my arms on a cloud of white,
With the lights down low and a melody that's just right,
Bury my face into my angel's hair; it's so peaceful there,
Though it's just a moment away, it's hers to share,
Listening quietly you can hear a melody in our heartbeat,
It may be a waltz of heavens on Paradise Street,
A cool breeze blows softly from heaven bringing bouquets of scent,
Or is it the essence of your pheromones I've been sent,
I can't explain heaven any better than this,
It's a combination of your scent, touch, beauty and kiss,
A major thing has just happened; I'm in love more than before,
It's so exponential it grows in size more and more,
Tonight, tonight, I'm more in love than I thought I could ever be,
Tonight, I'm again in heaven with my angel; I'm in ecstasy .
End
---
The Soft Melting Snow
The soft melting snow sends a fresh supply of nourishment,
Similar to melting your love to mine as a supplement,
The feel of your kisses tell me you're worried and apprehensive,
Answer me this, my dear, and please don't be defensive,
Do you fear I'm not returning or is it that I'll somehow be different,
I have survived so much to be with you though my body was spent,
Know this to be true, I'll survive anything tenfold to hold you,
The sunset of my life has been extremely painful to live through,
Know I will endure it all a hundred times more for an extra moment,
I thank God for every second with an angel that's heaven sent,
The beauty of your angelic face is seen by my eyes as a bequest,
Gazing deeply into your sparkling eyes will be my last request,
Let's not talk of sorrowful departures or goodbye,
Push away thoughts of loneliness that could make me cry,
Enjoy instead the thought that my love goes with you always,
In exchange yours will be with me each and every day,
Lovers before us have sought to know a love such as ours,
None have experienced it nearly, nay even a few hours,
Hold my heartbeat in your treasures, it belongs to you,
I so treasure the diamonds that sparkle in your eyes too,
Never let your heart fill with sorrow because we have tomorrow,
As long as we have a tomorrow let us avoid heartache and sorrow,
I walk through the path meant for me and I'm so fortunate to see,
That the name on the path is ours; it's named for you and me,
Take my hand, my darling, and let's kiss as we look into tomorrow
Walk as you have desired, hand in hand, across the grass and morrow,
Grayed and old a story of lovers that needs to be told,
Yours is the little hand I desire to kiss, cherish, love and hold.
End
---
My Eyes Watch
My eyes watch each movement as she softly flows by,
I think of the years that have fallen and a tear forms in my eye,
The dream will soon be over and I will awaken at heaven's door,
What a wonderful feeling I've had in my heart I pray for more,
I close my eyes and ask God to listen to my desperate plea,
Please inflict ten years more pain upon this soul known as me,
Let me reenter this dream that has become heaven on earth,
I am worn and bent plus, Lord, I know I have no worth,
May I buy more time by offering my pain tenfold for each year,
I will endure and return my suffering for troubled soul's debts to clear,
Please grant me the strength of my father that I be half as he,
Then I will be capable of living brave in exchange for time with she,
Oh, return me to my beautiful dream where I reside with an angel,
In pain my example will be strong that I may be spiritual and evangel,
My earthbound angel has blessed me with her love and kindness,
Bestowed upon me so long ago and each day renewed with a kiss,
Renew my illness; I don't pray for a cure because I'm undeserving,
I fault no one nor do I hold a grudge and I don't fear suffering,
My illness has been a gift if people are willing to see,
They don't realize that I value only her love; I've been set free,
Each day is a blessing to awaken with her smile near,
Thus I'm willing to live in pain year after year,
Her beautiful wings engulf me when I cry with pain and fear,
God please, a few years more, may I remain here.
End
---
I've Walked This Path of Pain
I've walked this path of pain oh so very, very, sadly long,
Now I've fallen face down in the snow, I'm no longer strong,
I miss my youth, please turn me over so that I may see,
If I'm dying here in this cold I want to see the world go by me,
I'm gone, I'm gone! It's no longer me in this agonizing shell,
Once upon a time I could fight this, I knew myself oh so well,
My heart is singing in joy, why is this mixture of emotion in me?
I miss me, it's been so long since I stood straight and could see,
Tell me what is it that I should do to stimulate desire inside,
A desire I once knew so well to fight and enjoy the ride,
So many hurdles coming at me like an avalanche of stone,
Forgive me for my weakness; show me an altar that I may atone,
I feel the life regurgitate out of me every time I heave,
Even in the absence of fluid I feel a part of me leave,
Do I feel good when you inject your drugs into me?
Doctor, do you see the anguish that has grasped my destiny?
Someone has to help me or I may fall heavy when I stumble,
When I'm so ill, be compassionate and hear the words I mumble,
I wish I was back reliving the horrors of war and citizen's insensitivity,
Let me hide behind the wall in the snow viewing a strange land's nativity,
Those things were so easy in retrospect to present,
Realizing youth totally gone hand-in-hand with vitality spent,
Give me strength twice that needed for war, I pray,
Having a future of length makes dues much easier to pay,
Pity me not because I seek none, only tolerance and patience,
As I navigate this illness and plight I pray I not be a hindrance,
Where will the strength come from this time, my family is worn,
Between keeping me in this world of woe or releasing me they are torn,
Understanding her tender love I understand for I would do same,
Wanting me to stay here I understand, I hold no blame,
I too desire to withstand and source her sweet love into me,
All need to understand there is no other place I wish to be,
I sometimes feel so small and alone wishing my parents held me,
I'm weak I suppose now, near spent, a small clearing I wish to see,
Is it too much to seek a reprieve to rejuvenate what I am to whole,
Understand all this pain and misery has left a gaping hole,
But for she, understand, but for she I cling to the face of the cliff,
Beauty of inner and outward that exceeds all for me, there's no if,
So complete is she that she fills in where I may gap,
Heaven takes place in such a small place with her on my lap,
For her I stand in fire with but one ounce of water,
Face first into a subzero blizzard for her and I shan't falter,
Thus, my desire to enter heaven upon this earth,
Making love to her releases pain and is in a sense a rebirth,
For her I will fight and live with the dues at hand,
For her I will grasp the trees and pull myself to stand,
For her I will empty my stomach in pain and start anew,
For her I will live, do whatever I have to do.
End

---
---
Volume Six
---
You Can Touch My Heart
Yet, you can touch my heart with your smile and postpone,
Yes, delay may be best in word to describe this need and to atone,
How can it be that you fail to realize the control at hand,
When I alone am not capable to make a lone stand,
Influence through desire and lust should set tempo to control,
Direct and control all activities or characters you may enroll,
Make none of waste if you find time is an enemy or hindrance,
Finding in return that sometimes family becomes nuisance,
Total control is only given with unconditional love to one,
Of which you have received from only one man soon done,
Accept such gift and hold it dear of your heart with fear of cessation,
Though said unconditional changes of heart take place in relation,
He gives and has given, has given been accepted and acknowledged,
Give equal in return or added plus more to guard love that's undamaged,
Give now and show such he hungers greatly for your touch,
Eyes and heart need to see and realize for you he has done such.
End
---
Heaviness Separates the Weak
Heaviness separates the weak and strong,
Weakness doesn't mean that man is wrong,
Strength can be in a man that is meek,
A strong man can be one of the very weak,
Words misplaced in a weak man's weary ears,
Can turn him from a hero to crying tears,
Possibility of lost love brings a man's greatest fears,
Living with lost love will haunt him for years,
Grateful in heart and soul am I for you,
After all the things that we've been through,
I appear strong but without you I am weak,
Forsaken love would tear me apart,
So weak would I be without you in my heart,
So strong I thought I was but so very wrong,
The worst of time helped to bring me along,
Forsaken by all but with you in my weary heart,
I found a way to survive, lo I didn't depart,
I am weak, I am meek, I am heavy and not strong,
You kiss my lips and the line becomes wrong,
My Delilah brings strength to this Samson,
With you in my heart I have won.
End
---
Misplaced Angel (One Thing)
One thing you can do, can do for me, you can lift me up,
The only thing I can give to you is my life blood in a cup,
You're so much more than I can ever hope to be,
I'm so grateful that you've given your love to me,
When my time is through I will grace heaven with word of you,
They will know that you kissed my forehead when I was blue,
Given to them will be poems of how much love you gave to me,
I will take them to the edge of heaven that they can see,
The misplaced angel of heaven that lived for me,
I'm still taken aback by your love; it's so hard for me to see,
A heart so big deep inside that carried love for everyone,
It bellows truth in words, "God's will be done."
My misplaced angel gave joy to me when none was due,
Brought me happiness when crying was all I could do,
Pain so intense the drugs brought visions to my soul,
Life so poor in hope death was my only goal,
Released the visions from my soul with love and care,
Held my hand while I was mentally impaired could only stare,
Wiped vomit from my face when no one cared,
When my memory left told me about the good times we shared,
My misplaced angel never lost hope in the value of me,
There was something in me she could always see,
The many nights that became years when she kissed my tears,
Gave me pain injections at night, going on for years,
Delusions of war caused me so much mental agony,
Right beside me is where my angel would be,
Waking me with love and care and assuring me with a pat,
Told me I was ok and I always believed in that,
I've endured many things in life no man should,
To have ten minutes more with her I'll endure more if I could,
My misplaced angel gave me so many wonderful things,
All I could give her was our wedding rings.
---
When I Look Into Your Eyes
When I look into your eyes I see a rainbow born,
I know inside is a paradise complete with unicorn,
The riches this man has are locked safely within,
Inside a heart of gold, nothing cheap or made of tin,
I have gold and silver, much more than a mine,
I have the finest jewels that are so clear and fine,
The clearest skies and brightest stars are everywhere I go,
I'm so rich in life and happiness, though it doesn't always show,
I have a bit of heaven in my hand when you hold mine,
When I'm with you it has to be that I have a glow and shine,
I have riches no other man has seen and they belong to me,
You have chosen me and I can't believe my real life fantasy.
---
I Walk the Gilded Path
I walk the gilded path with you; I have no fear of plight nor plot,
Distance and hills are not a threat, no destination or chosen spot,
Just you and I are hand in hand and greet many souls along the way,
Souls an expression not meaning dead, all are alive on this day,
A beautiful day created for us and enjoyed by many more,
The wonders of life are some of the things people should not ignore,
It's how you choose to use each day that matters most in life,
With you my dear and darling wife we don't create woe and strife,
There must be a way to spread the news of how great you are to me,
If only the world could experience you and see what I can see,
When desperately ill you care for me and ask nothing in return,
They never see you clean my face and each new disease you learn,
No one knows that when I shake you interfere so they don't see,
When seizure destroys my mind and I wake with no memory,
You protect my personal being and remind me of my name,
And yet you still love me though you know there will be more of the same,
You kiss my lips when fear fills my heart and I dread my surgery,
When pain is intense you know where to touch to end my misery,
How can it be after all these years my loins lust heavily for you,
Maturity brings your beauty forth, you're beautiful through and through,
How many wives crave their husbands the same as I crave you,
You desire for me as I lust for you, our love is seasoned and true,
Let all know on this day, true love grows with each kiss and every day,
I love you intensely with every fiber, thank you for showing the way.
End
For you little angel.
---
Dreaming Dreams
Dreaming dreams of you is such an easy thing to do,
Beautiful dreams they are because they are of you,
The gentleness of morning's soft touch and kiss,
Takes me to a state of heavenly bliss,
Hold me tight, my sweetness, and take me away,
From miseries I endure each and every day,
When we are in passions embrace I no longer feel pain,
Endorphins release is what doctors say to explain,
But I know the reality because it's happening to me,
It's our joining as one that removes pain replaced by ecstasy,
Holding you gives me joy that gives me hope,
Your tender kiss gives me the strength to cope,
But in dreams, but in dreams, it's just me and you,
Pain and illness gone, it matters not what I do,
Always kissing, making love, never being tired or blue,
Every moment a joy, every moment with you,
Dreams are just that, they are only dreams,
They are wonderful to have but yet it seems,
Here we have free will and you've chosen me,
That is much better than dreams as any fool can see.
---
Slowing Time
Slowing time isn't ever going to happen for me,
Fill every second with love and you, leave no second free,
That's what I'm going to have to do to get more of you,
Be ready please, not a second to spare, this is what I have to do,
Doubling love may create an engulfing flame,
You and I have such a love that will never tame,
At sixty four to be filled with this incredible desire,
From youth to now our love is exponentially higher,
Dance with me, my angel, in a passionate embrace,
Drape for me, your beautiful body with silk and lace,
Pray each morning, your lips are the first thing I taste,
Let it be that no moment with you I ever waste,
Slumber, please, in my arms that I may saturate in your essence,
I'm such a better man when I am in your presence,
Just to softly press my lips to your sensuous breast,
Is a memory that will survive my limitations test,
The twinkle in your eyes and smile on your red lips,
Is quite capable if anything is to create time slips,
The beauty is everywhere you are and from you it flows,
Your sweetness and kindness to others always shows,
I'm so enamored with you that I find separation a painful thing,
But each day when you return there is great joy that only separation can bring,
Sometimes the greatest passion is brought forth from pain,
For you I will endure great pain just to stand at your side and have you take my name,
Know please how much I love you and I try hard to say,
But for some reason beautiful poetry won't flow this day,
To my dismay, angst, and futility the words won't come through,
I'll have to use the tried and true words of generations: "I love you."
End
---
When Love Isn't Enough
When "love" isn't enough, what can you say?
So many people say love to receive sex that day,
We started with love forty years ago plus,
We need a new word just to describe us,
Should we combine love with the number of years,
Or minus time out when you have to count tears,
And making love has to be added in somehow,
If you haven't made love in months, what now?
The dilemma is real because I want you to know,
That my love is so much more than years ago,
So until I invent a word that is real and new,
We will have to be happy with, "I love you."
---
As I Sit
As I sit and think of you I wonder how you are,
Am I close to your heart or distant and afar,
Do you think of me and wonder what I do,
Do you sit and wonder i I'm thinking of you,
I have to know you think of me and that I'm in your heart,
To think anything else would hurt me and tear me all apart,
When you have a moment does your mind wander to me,
Like in my mind's eye you're all that I can see,
Are you in a hurry for lunch time to arrive,
It's your love and not food that keeps me alive,
Do you watch the clock like me and wish you could speed it along,
When it's time to leave, do you jump up and sing it out in song,
When I see your gorgeous face my heart does a little dance,
I know I'll get to kiss you it's not a game of chance,
I'm oh so very happy when evening brings you home,
I'm so very happy to hold you; I'm no longer home alone.
End
---
It Seems Each Day
It seems each day I think of you and need my love to show,
We have loved each other so very long and still it seems to grow,
But it burns so deep inside of me I have to let you know,
It's not just you but everything you do that makes me love you so,
When morning greets my weary self you energize my being,
You've taken such care of me and worry about my wellbeing,
I love your hugs and little kisses when I first wake,
It isn't long until I start to stir and I'm fully awake,
My heart actually pines for you when we are apart,
It's an actual sensation I truly feel deep within my heart,
I thought it a word for poetry and love but it's so very real,
Right now I want to be with you and cure the loneliness I feel,
I see your sweet little face and the beauty deep inside,
I can't wait to touch you and have you by my side,
I'll put my arms around you and kiss your tender lips,
Slip my hand inside your pants and rub your curvy hips.
I love you.
---
---
Volume Seven
---
1970 The Greatest Thing
The greatest thing that a man could do,
Might just be to stand next to you,
To climb the largest mountain or win your hand,
To kiss your lips or make a combat stand,
The grandest thing that this man has done,
Is the grandest thing that I have won,
It would be your heart, no one knows why,
That's why they said I was such a lucky guy,
They based it on beauty which I did at first,
For your love I've had such a thirst,
For I know the beauty that lies inside,
My love for you I just can't hide,
Soft and tender, sweet and smart,
I'm so lucky that I won your heart,
The greatest thing I could ever do,
Is to earn a year of love from you.
Written Summer of 1970.
---
A Frog Has to Hop
A frog has to hop and woman has to shop,
Like a bald eagle flies to the very top,
A squirrel gathers nuts because he has to,
A cow eats grass and has nothing to do,
Most fish swim because they can't walk,
Some birds sing because they can't talk,
Just like loving you I had to do,
It's so natural just to love you,
Painters paint because of what they see,
Honey we know comes from the honey bee,
Sugar comes from sugar cane and beets,
But to me you are the sweetest of treats,
I'm trying to say that some things come naturally,
Like loving you comes so easily to me,
Creatures do what they have to do,
Just like I have to love you.
End
---
1969 So Incredibly Lonely
So incredibly lonely was I that day of realization,
So very far from love and my beloved nation,
Emptiness of heart is a heavy burden though,
It lingers wherever and however you may go,
It came upon me as if an angel of God spoke loud,
Admittance of revelation is easy to me I'm not proud,
There was going to be only one possibility for me to see,
She is already in your heart without her you won't be,
Callings of love can hurt so bad upon departure,
Leaving when love starts is against human nature,
Thus the tears I couldn't reveal because balance wasn't there,
To let her love with possibility of no return wasn't fair,
Memories of her in heart and mind are real the voice said,
It was as loud as brightness of the sun though in my head,
Know you will return but to find a love that will endure,
Patience must be shown for the warrior's heart to be sure,
Fear, bullets, loneliness and drugs will confuse man's mind,
She is your one, the rarest of jewels that you may find,
Treasure it and be sincere, reveal intent and words of true,
Told the journey will be split by a number, the number two,
Two meaning she and me, or two as a random number to be used,
Understanding revelations and prophecy I won't be accused,
Comforted by these words and dreams of home carried me through,
But mostly the thought that I'll someday return with love to you.
Written March of 1969.
---
In The Silence
In the silence I sit thinking solemnly of you,
The things we've done together and what we've been through,
During each and every moment you've kept your love so strong,
You've stood beside me even when you knew I was wrong,
I can't imagine doing anything without you at my side,
I've always looked at you and my heart would fill with pride,
To know I had an angel that everyone can see,
It's such a special blessing, only given to me,
I hope I can or have given some joy from me to you,
Though try I may, I can't compare to you and the things you do,
You give so completely and expect so little in return,
I'm a fortunate man that your love I've managed to earn,
Given time and trying hard I may gain some ground on you,
There is no better pleasure than to give you love and follow through,
I'll give to you everywhere so be prepared for people to stare,
For the remainder of my life I will give my little angel all my love and care.
For you baby, I love you.
---
When The Lines (Ant Monument)
When the lines bestowed upon my rugged face,
They were so faint, when new you could hardly trace,
My eyes now see less of a straight and hard line,
But having spent my life with you, I don't mind,
I wish I was a hero because you deserve much more than me,
You're so innocent and beautiful a princess is what you should be,
For some reason you made your choice by marrying me,
To all those that lost out this is a hard reality,
But I'm made to do things in this life for you,
I would rather be your servant than something else to do,
I'll build a monument to an ant if with love you tell me to,
You don't realize how much I've been and willing to go through,
My bent and broken back would carry wood for a mile,
My weak and fragile legs struggling with the load all the while,
If needed I would carry my vomit in a bucket as I went,
Take iron tablets along the way for blood loss and energy spent,
Lessen my pain meds so my brain could think clear and free,
I want it to be the best monument to an ant there could be,
The extra water for diabetes insipidus would add to the weight,
And finding toilets for relief from water requires a wait,
If a seizure should transpire then amnesia may require,
Starting over to my great regret and to my ire,
But the ant must stand and PTSD will not hinder,
The giant ant monument that I must tender,
This ant may never become because it's just a motif,
It's not meant to be completed much to my relief,
But the intent of my heart is real and it's there,
Meant to symbolize how much I love you and I care,
My liver with blood flowing quick and free,
Nor right kidney with same flowing blood shan't hinder me,
If intent on said monument for you it shall be,
I love you so much that only a few things can stop me,
A request from you asking me to cease and desist,
Or you saying sweetly you want my need to build for me to resist,
From you a sweet kiss upon my tired lips saying no more,
Or I'll love you forever if you buy me one at the store.
---
Darkness Surrounds Me
Darkness surrounds me and I hear you breathing deep,
Surprised I am every day that with you I get to sleep,
Each and every day I still worship the little girl that is you,
Though forty years have passed us by, it's something I still do,
The only change that's befallen you is that your beauty's grown,
With time's passage the essence that is you has finally shown,
It's important that everyone get the chance, not many do,
An opportunity to chat and visit with purpose to know you,
Blessed I am, I shout it loud, for you I'm holding tight,
Come again every day I'll be the one holding you at night,
So touch your moist and tender lips to mine and send me on my way,
That I may dream of you and awaken so that we can play.
End
---
From Across the Ocean
From across the ocean and beaches comes a soothing breeze,
It carries her love and loneliness as it blows through the trees,
Closer and closer to me it carries the message of love I need,
I feel the soft winds envelop my frame as rain doth feed a seed,
From unspoken words that go unheard I hear her within my mind,
I reach into the soft moving air in search of the things I can't find,
Yet closer I feel, yes closer I feel as I feel inside sensations that heal,
Angels are seen in lovers of men marching away into a war so real,
Her wide lovely eyes still see me as a man she loves and has adored,
Portrayed by the press to our countrymen as the one to be abhorred,
Waves and waves of machine gun fire replace the soft tender breeze,
Soon a fire breathing machine with wings will burn down the trees,
Some find the end as their life force feeds the plants on the ground,
Red liquid of man flows from steel piercings that don't make a sound,
Unknown markers of flowers nourished by young men as they die,
Bring colors to life on a hill slope where men once fell to fly to the sky,
Yes closer to you, yes I am closer to you with each thing I endure,
There's one mission I need to fulfill or our future I may not procure,
Have I risen from the ashes and fire that fell from monsters flying by,
You are at my side through it all although unknown to you I too cry,
Our kisses of goodbye that night entered my soul with love abound,
Without your lovely image near my heart I doubt I'd still be around,
Angels from heaven loaned wings of mercy to those loved by men,
No other explanation could explain how forsook warriors could win,
Under skies afire with man's destruction of all that has come in the way,
The colors of life change in the sounds of explosions heard on that day,
Through the bright tunnel of life men fly as they escape to heaven's door,
Soldiers often return, brought by the tears of an angel he does adore,
In a matter of minutes a thousand years of lifetime passes by to cease,
Fifty young men drafted for death's toll as war's number of dead increase,
Forty angels of mercy plus ten come to guide these too young men home,
Ten angels of mercy bring sensations of love for those that were alone,
The night sky has expanded it seems as peace comes to fill the night air,
A black canvas of night's creation with moonlight and diamonds everywhere,
My imagination picks a twinkle of crystal that was a star shining in the sky,
Come closer I beg, yes closer I ask, come close that I may look in your eye,
The span of darkness reaches far and away into the shores of our land,
For less than an hour we share the same night sky as I place into it my hand,
Reach hard I plead, place your sweet hand into the darkness searching for me,
I'll place upon your finger a ring made of crystal stars that we both see,
From across the ocean and lands of America comes an embracing wind,
Filled with Texas Panhandle dust and essence of you I hope it doesn't end,
Islands of love fill the imagery of my mind's eye with you coming ashore,
You wave as you run to my arms but for some reason can't reach the shore,
Then confusion of exhaustion fills my head, was it hello you waved or goodbye,
A pebbled beach made of my wrongs while warring seem to make you cry,
I pray your tender heart can accept the thousand years of sin I carry now,
I swear if it must be for your love I will carry the burden alone in my heart somehow,
If given forty years it will be hidden beneath a facade of mental health for you,
Blessings of love and prayers can be answered with sudden gifts from the blue,
From a tunnel of time I have flown to light upon this bed passing a stone as my due,
It seems but a moment ago I prayed with a promise to endure anything to have you.
The end, by Pat for Patti. I love you baby.
---
A Second More
A second more I beg, just another kiss before my cardiac arrest,
My chest is heavy and air seems vacant although I try my best.
I've pushed hard for so long how can it be? I'm too busy for this,
Look at the fear in her eyes. Oh Lord, let me have one more kiss.
It's time to go and I must sleep the sleep that is a sleep for keep,
I'm so filled with loneliness and, though headed to heaven, I weep.
My journey has been hard and I think I deserve this but I can't stay,
Please Lord, to stay with her I will take tenfold more pain each day.
I've never realized until this moment how much she truly loves me,
Why? Why did it take this pain and her tears for me to finally see?
Please, oh please, I don't want to leave my only true love alone,
Tell me I'm a fool, I am a fool if it takes near death for me to atone.
Oh help me Lord, I pray, why do I float above as she holds me below?
The bright light above is easing my fear, I know where Christians go.
Heaven's smells and angel's songs fill the air as I try to get my balance,
I can hardly see her now but she holds my limp body as I get a glance.
My soul, my soul has departed my presence below and I'm in paradise,
I try to look below and I see the tears fall from her beautiful eyes.
Suddenly I can feel her heartbreak and her pain, with her I will cry,
To all that is powerful and in command, Lord I don't want to die.
For her, for her please I wish to return, she loves me as no other could,
Please Lord, if not for her, while in detainment I couldn't have withstood.
She loves me as no other could or will and I don't want her in pain,
Oh Jesus that I may ease her pain, I will suffer more that for her I remain.
"I must see her please," I thought, suddenly I'm just above her presence,
Why do I feel every teardrop and I feel as if I'm a part of her essence?
My heart is breaking to watch her pain, please return me to her,
I have nothing but me dear Lord, but I do have my life to offer.
I can feel two hands from destiny's angels grab my feet and pull me in,
I will try hard, I will, to lead a better life, then suddenly I feel the pain begin.
Her beautiful eyes are looking at me; I must be back in my body again,
Smile, sweet angel, I know without a doubt it was heaven I was in.
Patti, you must know that for you I will endure most anything,
For you I would give up what joys being in heaven would bring.
This is the pounding of my struggling heart, please feel my chest,
I have promised our Lord above that to return to you I'll do my best.
I feel the heavens have twice touched my soul–I no longer fear death,
For you I would do anything and you alone will share my final breath.
My heart is damaged I know because the doctors in heaven said so,
If I have to have surgery I will be alright, don't ask me how I know.
We are one and we are forever joined, while I was gone I was with you,
The angels put me in you and I felt every pain you were going through.
No harder pain have I ever known, and my journey has been filled with pain,
To feel you so full of pain is the worst pain I've known, here I will remain.


---
Wash The Pain From Me
The only thing I need in my life is a full dose of you,
Take away the west Texas rain that makes me so blue,
The darkness of the gloom enhanced pain just pulls me down,
Then from the darkness an angel arrives to lighten my frown,
Leave desperation of plight to be and set my pain free,
Let my wings of encouragement take flight for new destiny,
Into the morning sun I see a rainbow of a brighter day,
Bring me your sweet kisses and take the hurt away,
I see the pouring rain distant in the horizon of my mind,
It doesn't matter how it comes, it's still painful I find,
Bloodletting from my kidneys' AVMs has left me weak,
Somehow my homeland of Ireland calls me as I speak,
I'm not going home again; I think it's fate's final word,
The ability to endure even more pain is real, so I've heard,
The Dilaudid is growing weak even at twelve times the dose,
No matter how much I take, its ability doesn't come close,
Yesterday's drugs are no longer beneficial to me,
Give me something stronger but they say it doesn't be,
Bring the West Texas rain and wash the pain from me,
Set me aloft into the euphoria of my mind to fly free,
I'm loaded with pain patches, Phenergan and Dilaudid, too,
I've felt enough of this; I want another color besides blue,
Bring on a dose or two of the sweet Texas angel of my life,
The counter to the pain and rain is my wonderful wife,
I've lain down in pain unable to take another step along the way,
When I start to shake with seizures my grandkids think it's in play,
My memories are so distant they no longer remember a painless day,
Bring the rain that I may take a hot tub soak in the rain today,
The rain doesn't want to come now that I've finally given in,
It seems when you live with pain there's no way for a man to win,
The bombs no longer fall in my dreams and men don't die,
Now that it's over I seem to lay in self-pity wondering why,
It's a sad day when happiness can't be found when things go my way,
I guess I need to rise with prayer and hope for a better day,
Rise with hope are words that stem from my faith in The Lord,
Blessings given by Him need to be the only one that I can afford,
Wake to the morning sun with my Texas angel flying about,
She gave her heart to me and for that it's made me pain stout,
Bring on the rain or give the rainbows time to rest awhile,
With my mind on her and pain running deep I manage to smile,
I've walked the mud of Vietnam long ago in a drunken bout,
Rain poured over my being but it couldn't wash the pain out,
It wore heavy on my heart as it was a heartbroken lonely pain,
Never again do I want to feel that searing pain in my heart or brain,
In the depth of the cloudiness brought from too many drugs,
My mind is so clouded I hardly remember my loved one's hugs,
It's no way to live if you're dead inside and don't feel the pain,
Throw the drugs away if so, I plan to stay alert and so remain,
Everyone has something to say about how to manage my pain,
The idiocy they carry about minor pain just brings more disdain,
With my pain so intense I've died and they brought me back each time,
My siblings don't understand you don't stop stones with your mind,
Oh how I pray to be swept away in the wings of my angel one day,
Once again I'll stand straight at bat with the ability to run and play,
To remember the day before as pain-free and take a walk with my dad,
I'll awaken to my Texas angel and tell her of the fun he and I had,
My hospital friends with legs and arms gone will be whole,
I'm speaking of heaven where I'm again able to take a long stroll,
Rains from Texas will fall when desired as we sit in our porch swing,
Until I enter heaven then for her I will endure what fate may bring,
There're only two reasons to endure so much pain in one life,
One is that leaving would break the heart of my sweet Texas wife,
God wants me to survive with dignity, prayer and offering to above,
I will do as asked by Him and also because of my angel's love,
With my sweet Texas angel at my side I think I'll put the drugs away,
She can dull the pain by walking by quickly with her Texas sway,
Give me something strong, I have felt more pain than I can endure,
She is my drug of choice for my soul and they may find she is the cure.
---
Still
I will love you..still,
When the mountains no longer hold shadows to cast across the plain,
As extinction creeps through the prairie removing the last plant of grain,
I will love you..still,
Should I find a dark secret that has broken my heart through and through,
And my heart is so broken sunshine is hidden forever to never shine anew,
Brought teardrops to fall so often I seldom see clearly the beauty of you,
And from tears of heartbreak dehydration came to strip my frame, too,
I will love you..still,
If once long ago my image of you changed so abruptly I was stricken blind,
And no return to vision could happen due to the image carried in my mind,
So stricken with mental illness no thought of happiness could dwell within,
My heartbeat would struggle that each beat of my heart could even begin,
I will love you..still,
As darkness of a dying sun engulfs my planet forever into the abyss of space,
My heart will cry for you as I remember the beauty of my sweet angel's face,
Once long ago in my past I was faced with insurmountable odds while away,
As hope of survival faded it was found to be true after another horrific day,
I will love you..still,
When life returns to a dead planet destroyed by the highest lifeform it knew,
The flowers of rebirth will bring colors forgotten for each alien tourist to view,
A new rose bush will find a way to present a red rosebud in celebration of you,
The love my heart created will be passed on that another may know love, too
I will love you..still,
The love my heart created will flow into others to be known as new lover's will,
No matter what could happen in my lifetime, there is no doubt I'll love you still,
Yes, my angel, I always will.
The end, by Pat for Patti
I love you baby.