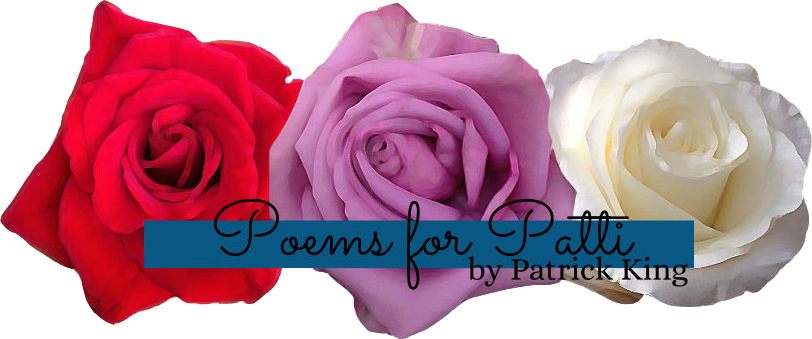 Love
Volume Nineteen
CONTENTS
A Significant Moment of Thought
Volume Twenty
CONTENTS
A Kiss Given Me (Angel's Lips)
The Changes in Me (Loving You) June 2018
Captain *AI (I am Void the Emptiness of Space)
---
Volume Nineteen
---
The Angst of Separation
I woke from a slumber that seemed to be a hundred years or more,
As I looked across the landscape I wondered what else was in store,
I walked the desert sand as heat waves created mirages unfit to drink,
Heat of day penetrated my soul so deeply I found no way to think,
As I stumbled across barren soil made mostly of sand and dry dust,
I saw an angel in the distance that begged me on across earth's crust,
So shapely of form "twas the angel" yet my crusted eyes barely saw,
Soon I had to crawl as I was weakened of thirst and my throat was raw,
As I laid in heat I dreamed of the angel and realized she was of you,
I awoke to find raindrops falling to form small puddles of rain and dew,
I sipped of many puddles until I had my fill of the miracle of desert rain,
When deep in the water's reflection I saw a man aged and filled of pain,
He sat alone in a place that seemed to overflow of a memory once held,
Staring at empty squares of the spaces where photographs once dwelled,
Clean spaces on an aged wall awaiting Kilz to overcoat a good time past,
That thought saddened my heart to think of how quickly a lifetime is cast,
When within my mind I felt a tug that summoned my heart to a place,
My speeding heart announced your image as it does upon seeing your face,
Am I in deep reflection or is a reflection from the deep all that I can find,
Have I passed through the ages or have I wondered to you from the blind,
I feel the angst of separation I once knew from a time that seems long ago,
As I depart the chains of loneliness fear creates sensations I use to know,
Will time be of such quantity that I might fulfill dreams now that I'm near you,
As I ponder and stare in absence of strain I'm unsure now what I should do,
Suddenly I see elephants that seemed to wave goodbye with their trunk,
A trumpeted sound from deep inside those beasts made me feel drunk,
What does it mean I wondered to my now intoxicated state of mind,
Startled at such a sight I awoke to find slumber had created the find,
"Are you okay?" delivered me unto you with a startle I cannot describe,
How often have I dreamed of you and awoke with words I had to scribe,
My recently repaired heart was pounding hard against my breast plate,
The sound of your voice has ignited love's desire into a powerful state,
The beauty of your eyes in morning light ignites more within than just lust,
Childlike wonderment fills my heart as my aura is suddenly forward thrust,
I feel the essence of who I am engulf you as we truly meld momentarily,
Awake, once again I've escaped being the missing photo no one can see.
The end. For Patti by Pat. I love you baby. May 9, 2017

---
From But a Touch
As the Sky absorbs daylight and darkness engulfs the night,
I think of you as I reach for an angel before she takes flight,
Over and over my mind pulls forth memories of loving you,
They are many, my memories, well over a trillion and two,
Your beautiful smile is in every memory along with your kiss,
Over and over the memories of making love bring soft bliss,
Have you felt an empty night or have I held you near and tight,
I pray you've never felt alone and instead shared in love's delight,
Oh so beautiful, so tender to touch, I've loved you more each day,
Have I delivered love as promised and in every love word I say,
I love you more each day and absorb you into what I've become,
I'm a better man because of you, from but a touch of my little one.
The end, I love you

---
I Am Overwhelmed
As water flows across the land to exit at every ocean's door,
Love courses through my veins but it will always be in store,
With each breath of fresh air I pull into my lungs it's of you,
For the essence of you I seek to permeate my being through,
For many, raindrops relate to tears of sorrow from clouds above,
As I stand in falling rain I'm filled with thoughts of you and love,
I see beauty all around as I am overwhelmed by beauty of you,
Red roses are of your lips and your eyes reflect the sky of blue,
I serenade you with rhyming words of love written of my heart,
Flowing water creates a rhythmic sound as Nature does her part,
Songbirds sing as others fly about creating the sounds we hear,
As love for you fills my heart each moment in time is held dear,
Like water our love shall flow to wash away fear of future time,
As visionaries of united hearts we've tread forward in rhyme,
Love has filled my soul with such force I cry out your name,
Our love and our name…our name and our love..is the same.
The end, by Pat for Patti
I love you Patti

---
My Heart in Twilight's Flight
My wings are spread wide,
In flight over the countryside,
Beauty abounds in all I see,
In reflected colors on the sea,
If you knew my every thought,
You'd be in all I know or forgot,
Sunrise is of you as all awakens,
Of you my heart is overtaken,
Whispers of love flowing in wind,
Fill my heart with love I will send,
To you, it rides upon wind's back,
I hope it takes the shortest track,
Morning arrives reflecting on trees,
Daylight is welcome as the dark flees,
Dawn's twilight brings songbird sound,
Evening twilight helps love to abound,
Everything will be alright I heard,
From your heart's unspoken word,
It came, soft and tenderly sweet,
Worries known will soon retreat,
It broke the night sunlight did,
Somewhere the darkness hid,
My arms tire as fluttering wings,
I'll rest and see what light brings,
You cuddle close whispering sweet,
It was you that brought woes retreat,
You brought flight to my heart again,
Of your love love's journey can begin,
Daylight fades to show stars in dance,
Evening's twilight will welcome romance,
Reasons to rejoice as I'll hold you tight,
But from a touch of you I may take flight.
The end, for Patti
I love you,

---
To Her I Gave My Hand
I've reached so often through the stars in search of love's grasp,
When found it doesn't come as expected with release of a gasp,
A joyful smile came across my face as my heart responded in kind,
True my heart didn't smile but it did find the love within my mind,
Once I found my angel's touch I realized how quickly love can grow,
Her touch, her smile, her everything, I desperately wanted to know,
Passion seemed to present her aura that it could sync within mine,
Love's brilliance can't be described unless you've seen Patti shine,
From but a kiss of ten minutes came a lifetime commitment to her,
If reason came to avoid marriage vows, our love would still prosper,
Perhaps it's brought by her precious kiss that gave a lifetime imprint,
Vocal vows penetrate mankind's souls when said as a commitment,
At a point within each day of life, since our first kiss I've pondered,
I think of "the kiss" as it's known, and pray time not be squandered,
Each moment with her is beyond spoken word when said of its worth,
My love is beyond every word of language since spoken word's birth,
If only she could penetrate my being and our essence's be joined,
My written rhymes describe that to only her my heart is conjoined,
I am complete, in absence of nothing, if only she could understand,
I just knew my life would be whole when in marriage I gave my hand.
The end,
By Pat for Patti, December 12, 2017
I love you baby, Merry Christmas!

---
Pulsations of Love
As fresh as a springtime breeze in floral surround,
Memories captured deep along with every sound,
Of you they are, so fresh of love and tender touch,
The girl I so deeply love and desire so very much,
She is a lingering gaze whilst in thoughts of her,
Only can she come near to make love within stir,
My breath escapes when approached for a kiss,
Capturing a bit of her breath into mine is of bliss,
Out of my head as I float near her essence of amour,
I whisper into her ear that becomes a "lover's implore",
Pray be close and dear that I may hold an angel near,
A slow setting sun changes the mood so that you hear,
Each bird in song sings for her I'm sure without doubt,
In the sounds of the coming night I stand firm and stout,
And I hold her near my beating heart that she may feel,
Pulsations of Love in flow through me that are real,
Starlight through a springtime breeze is special indeed,
If only she knew I am bound with no desire to be freed,
Bound for life through desire for her and undying love,
I share this gift of love given to us from heaven above.
The end. By Pat for Patti
December 25, 2017

---
A Significant Moment of Thought
In a significant moment of thought you arrived again,
Penetration of love into my form brings sensation within,
A tune of heavenly song is a melody filled with love of you,
Each word seems in place for you and to be spoken true,
Show me how love transpires if vacant one so complete,
What will man find if unable to taste of lips full and sweet,
I've asked myself time and again do I respond as I should,
Of the fifty years passed I'd relive every moment if I could,
I remember nights when we began so very long ago,
The drums and bugle of war drafted young men to go,
A long kiss of goodbye brought tears never known before,
As I walked away the fallen tear said "I love you" even more,
Anguish within my heart pierced deep and fully through,
Each prayer from then was to return alive and marry you,
As time swiftly moves I now pray for more time each day,
"I love you" are the most important words I'll ever say.
The end

---
Declaration of Dependence
Within my Being
There is a desire deep inside of a place that is unknown to me,
I must kiss your lips and gaze into your eyes that I may see,
Such a cute little creature dwells inside I want to pull her out,
If you'll kiss my lips I'll progress to show you what it's about,
Addicted to You
I must write a declaration of my dependence for everyone to see,
Declaring I'm an addict of your love will be an easy thing for me,
I'm so afraid of the withdrawal that comes if you should go away,
The rivers of my mind only flow to a lake of Patti every single day,
Memories of You
A collection of mental memorabilia is catalogued under your name,
Nearby are numerous rejects for known reason of being the same,
As I review memory routes of the most treasured you are at the end,
Every moment is laced of loving you it seems my heart won't bend,
Pathways of You,
There is only one route fate should place within my aging mind,
One without you at the end is a destiny path I pray to never find,
When I make decisions based on love a path is made I now realize,
A pathway to our final destination up through our heavenly skies.
The end, by Pat

---
I Love Her
She'll never know the sadness in my heart when I see me now,
The ghost in my eyes stares back as a damaged me somehow,
Will I ever again be whole before I depart from Mother Earth,
Yet I know her pain should I part as I've been hers since birth,
Everything that I love is inside of her and the outside too,
I can smell her scent as it brings memories rushing through,
And she'll never know the fear I knew when coming home,
Would she be there as promised or will I remain all alone,
I may be a man but I feel but a child in this memory of fear,
Inside of my heart I feel that last night when I held her dear,
Looking at her now after half a century has passed me by,
It's true I believe that we came to be from a past life tie,
My heart has known her since birth, my soul has forevermore,
Love is a fever given me by her kiss of which I desire more,
I love her, I wish there was a word beyond that of my love,
For her I would sing, for her anything, she is what I dream of,
A gift from her only needs to be a kiss from her beautiful lips,
Or a slow dance with my hands resting on her shapely hips,
So for her I will fight against despair brought me from pain,
For a sensation that fills my heart with joy, I'll fight to remain.
I love her.

---
Deep Thoughts Of Loving You
While deep in thought I thought of you and I wondered why,
Why was a lifetime of love given to such an unworthy guy,
I've loved you since my birth although it doesn't sound true,
How you wonder could an infant and child be in love with you,
I have loved the idea of love and loved the thought of but one,
One angel, one person, that loves but one until her life is done,
Her heart, your heart, is given me, in thought, in your soul too,
How did our bond come to be, do my spoken words ring true?
Those values of you were born within my soul some time ago,
I was in love with that girl when desires of love began to show,
Through a window late one night my eyes vowed my life to her,
Towards her I walked in stride knowing love was all I could offer,
I knew she knew somehow that her life was now bound to mine,
Live life two years more then you will be given love of a lifetime,
From a locking of our together we became conjoined as but one,
Live life and have some fun as upon my return that time is done,
A wartime draft notice took me away from her and all I knew,
Loving her had filled my short life and she would fill it in war too,
Oh how my heart cried for her, oh for but her tender touch I cried,
While home after two years our kiss stated our love was undenied,
To be without word from her or she without letters written of me,
Became so very painful to me and her, akin to a wartime tragedy,
Letters written of my hand were never seen by her beautiful eyes,
A letter written by her could have strengthened a heart that cries,
It took nearly forty years for confirmation of my written word,
Her mother said she read my letters in a manner jokingly absurd,
My thoughts were "at last!" as I'm sure doubt filled Patti's mind,
Bless the heart of my little bride as hiding my letters was unkind,
Her eyes were filled with tears upon her mother's announcement,
I had many things to say yet I held my words at bay of deployment,
For her heart I didn't speak my mind as I could see pain in her eyes,
From lonely word of heart it's true, at night a lonely soldier cries,
On a hot August evening I was born with Texas heat all around,
At times sidewalks held the heat so you could fry on the ground,
It's true of the heat but also of the cold as it could go far down,
Bugger by night they'd say of a wild place called Borger town,
Despite the heat there I was, eight pounds was full of love for her,
The dreams I'd have were all of her, my love I would not squander,
I swear that love for her is more precious than its weight in gold,
How I wonder could that be, how much gold is in a 24 karat hold?
To be loved by her is precious, more precious than the richest mine,
She truly gives her life to you as she cares for you with love divine,
Her heart is a vessel of undying love that I'm blessed to have known,
From her kiss I am made a better man and of her love, I have flown,
I've heard her voice in a whisper of comfort for my battered frame,
Somehow she sought me out upon my return and called my name,
Within her soul she knew that had survived the war to return to her,
Her love is true and given to me, the boy with only his name to offer.
The end. For Patti by Pat

---
Devoted Attachment (Love)
At times I'm asked to explain how it is that I've been married for so long,
As I think it through I realize how often I've said in her arms only I belong,
I was born as her protector and her reactor when energy's use was due,
Although fractured truth come forth a solid response I couldn't construe,
Through her eyes I've seen the cutest things a man could possibly see,
It had to be seen by the eyes of a beautiful soul to be translated properly,
Through her eyes I was awakened to the delight and joy of a child at play,
It's hard to believe an awakening was needed when I saw such every day,
"Devoted attachment" is from an iTunes dictionary I no longer speak of,
Such descriptions of loving another are such poor explanations of love,
I dream of Patti every night and see her in numerous manifestations of life,
Unknown to her I am in spirit affixed to her and so grateful she's my wife,
The words "devoted attachment" are so minuscule to describe loving her,
A poem filled with words of love cannot capture what our love has to offer,
There is no inner strength to current words of love when used as description,
One day new words of description will describe my love for her to perfection.
The end.
For Patti, from Pat 05/29/2018

---
---
Volume Twenty
---
A Loneliness Unknown to Me
My heart and mind belong to you as well does my being,
Every deep thought of you creates memories of loving,
Words of truth flow across my lips to express undying love,
I often write of loving you and who my mind dreams of,
There's no other being of God's hand that I could love so,
The moment my eyes saw your beauty true love began to grow,
My heart has beat thunderous sounds as expressions of love,
I've also expressed words of love in thanks to our Lord above,
A loneliness unknown to me was delivered with warring sounds,
Loneliness has no boundaries when true love grows in bounds,
My hand belonged to you long before the draft notice came,
I recall those times and I regret not giving you my last name,
The fear of rejection prevented a sophomore year request,
Fate produced a timeline of marriage that seems to be best,
I found comfort within my soul in knowing you were back home,
A promise made six months prior removed any desire to roam,
I promised to return to you when I had a car and other things,
A request to promise came from you and my mind saw our rings,
Fifty years have been spent in love with you and time flew by,
Thoughts of time's rapid departure brings a sad tear to my eye.
The end.

---
Forever Nears It's Exit
My heart flutters at times even while writing poetry of rhymes,
It's brought onto myself by internal infliction at difficult times,
Throughout years of difficult infliction I've progressed through,
Never as bad as some thought, it was made much better by you,
I wake each morning wrapped in your essence proving I belong,
Each morning of my life I have woke to hear songbirds in song,
It's not for me they sing but from companionship of a true angel,
Gifted of His hand you're the companion angel without a tangle,
Bound by the air once expelled of your lungs it's a gift given me,
Some just can't see how such air is important to me completely,
If but a tiny molecule has traveled your lungs to be shared by us,
That molecule brightens my day converting negatives to a plus,
Again I must say as I have thousands of times "I truly love you",
It's been said to you at least a million times multiplied by two,
I'm sincere in my love as I have been since long ago at eighteen,
Truly I must say that you're more beautiful today than at sixteen,
Your beauty is stored within my heart as is your inner beauty too,
I know your beauty through as do I love you all the way through,
The slightest blemish upon your face is known by me completely,
It's because I love you so much more than I have said my love to be,
And I have expressed my love to extremes when speaking of love,
For fifty years I've stated my love written in rhyme to heaven above,
My heart will beat in rhythm for you and in my final days uneven too,
Forever nears it's exit as time rushes by, I am more in love with you.
The end, by Pat for Patti

---
Worn in Moonlight by Her
Now construed as precious are the jewels worn by her to enthrall,
Perhaps I have journeyed where no one else has had a lover's call,
Have I waltzed upon hardwood floors clad in Stacey Adams shoes,
I danced a slow dance with her to a song written of her in the blues,
Jewels have minor value as displayed until worn in moonlight by her,
Floors of hard oak glide smoothly when in chase of the one I prefer,
As the blues guitar cries out for her I wonder do her lips need mine,
Starlight and moon dust has influenced the sky to appear divine,
I have to ask a question for fate, will my love grow as years fall by,
My love has been proven no doubt as fifty years fell from our skies,
Elapsing time is too rapid to hold when hearts are melding in count,
I don't have a moment of diluted time so slow that a man can mount,
May I tenderly kiss a trace of the jewels worn upon an angel's chest,
Fondly I ask, that I might be allowed, to place kisses upon your crest,
Blues songs are written from pain and anguish built in a lover's heart,
With war's draft separation, I cried aloud when it was time to depart,
Precious are the jewels that construe such value of a wedding band,
Refined and polished diamond stones encrusted in gold on her hand,
I've held her so tight when dancing at night and whispered in her ear,
Words of goodbye, hidden love for too long, a kiss and a falling tear.
The end. By Pat for Patti. I love you baby!

---
I Struggle With Words of Love
Until you smile my heart will pause, as well my breath will hesitate,
Perhaps I am mesmerized unto a hypnotic repose, unable to relate,
The nature of my being is of one smothered in love as if a sunk stone,
Her beautiful face turns to be seen in angelic pose for one man alone,
True my heart displays no hardship rhythm yet in all honesty it may,
I struggle, I truly do with expressions of love that I give her every day,
Perhaps I've said so much she'll think I'm a child with newfound love,
Do beautiful women tire of men saying it's her that he will dream of,
Or do they tire of written words that flows from the heart during war,
So many years ago or was it five decades ago the draft said no more,
No more nights to drag main in search of you and to say "I love you",
Or nights to cup your little face in my hands and kiss your lips too,
After fifty years of loving you it seems I'm falling in love all anew,
Your beauty has multiplied beyond the beautiful past that you knew,
Such inner beauty has been hidden away because of your shy nature,
Perhaps your secret shyness hid you away for me until you were sure.
The end by Pat for Patti.

---
Some Days Are Led Not Lead
It's the excitement of touching you that brings my life cause,
Simple conviction cannot be if simple is used for or because,
When led thoughts come to my mind with force of interruption,
Disorganization of the mind is a poison leading to corruption,
My world moves side to side yet spins twenty four hours per day,
Thoughts needing conversion to poetry are often missing the way,
Led thoughts are those moving slowly in a soft metallic led wrap,
Perhaps they relate to interrupted processes that fall into a trap,
Stand in line with me,
Oh crap, I stood on the flea,
I feel his pierce biting me,
Do fleas have a rite to be?
Goodbye you insect, flee,
Rain washed the flees to sea,
A gear within my mind rolled heavy led through the teeth of gears,
Although soft is led the softness is not viscous to allow forming tears,
The channels of my mind are heavily laden with gray matter of brain,
Memories are held in matters of such color as do thoughts ingrain,
I tried I truly did to write love words for you so smooth and strong,
As my brain sent words in lines as I normally do, they didn't belong,
Then my mind gave direction to my left hand to softly rub your butt,
A rub brought a small giggle of love given me and at last I left my rut.
The end, I love you baby. By Pat

---
A Kiss Given Me (Angel's Lips)
Did I hear a whisper of love fall upon my ear from you,
It's so I'm sure as tingles of movement came through,
Hair follicle moves to entice my anatomy with sensation,
True from you I have felt sway of small hair in this relation,
Breath so tender, so sincerely tender when a kiss is placed,
Let me respond with same for you, do you feel kisses traced,
Describing tender angel kisses is hard yet I'll try to of her lips,
Words of such are written to be held dear in lover's fingertips,
I reach out to heaven in spiritual prayer as your love I ask for,
In prayer that our life's remain long, in love, and wanting more,
My love is deep and strong and shall be such forever for you,
I fell deeply in love at first sight and it was then that I knew.
The end, to Patti, from Pat. I love you

---
Heaven's Night
My heart awakens to the normal sounds of morning in my surround,
The one thing I love to hear is my wife trying to not make a sound,
When I finally wake I call out her name with great hope she is nearby,
Though I have faced the worst of times her beauty has made me cry,
I have endured pain so extreme that my heart has ceased to beat,
As a child we went through garbage cans for shoes for our feet,
Those times and pain endured combined to make a very tough man,
Her kiss softened my soul as well as my heart giving me a life plan,
The joys she has given me are kept in a place I call Heaven's Night,
Heaven's Night is part of my Paradise it's unseen with mortals sight,
It's a place within my being tied to the memories kept in my brain,
Everything held dear is there such as when I kissed her in the rain,
Within Heaven's Night is her love that's been given me over time,
Over time is minimal, in truth upon first eye contact she was mine,
Truth be told it was I that was her's and I told her she'd be my wife,
She is here, an angel that prays for me and she has most of my life,
Why Heaven's Night you might wonder about the chosen name,
I dreamed of her loving me for two years before our first kiss came,
I knew love at first sight well and carried the torch until my time,
Our first kiss was magical and a gift from Heaven that was sublime,
Most everything in her life is not done for anyone other than me,
She gives of her life for me as I give my life to her and do so happily,
Our time is much shorter now and worry for her troubles my heart,
Know that each day I love her even more and pray we never part.
The end, by Pat for Patti

---
The Changes in Me (Loving You) June 2018
The years have brought change to mother earth and us as well,
I am more expressive with my love almost as if I'm under a spell,
My ears hear more of God's miracles such as songs birds sing,
The seasons means there'll be beautiful changes for everything,
I truly appreciate sounds of nature including children at play,
The sounds of sports while being played excite me in every way,
At baseball games I love to turn to you and share the excitement,
If it's my turn to bat and I see you in the stands its encouragement,
Like a youngster showing off for parents, I love to play well for you,
I was also proud for every spectator to see that I was your man too,
When you arrived with halter top and short shorts on, heads turned,
Soon they'd know that you were my wife and your love I had earned,
This year I'll be seventy one years of age, I'm still so proud of you,
To be seen standing next to you, taking a walk, or anything we do,
My heart swells with pride when you smile as you're looking at me,
And when you are close enough I'll kiss you in public for all to see,
Part of my prayers is that some day everyone will see me kissing you,
In a public place I'll pull you tight to kiss you with love, what'll you do?
Will you accept my love kiss or turn away telling me not to do it today,
It's my final wish in my life, acceptance of my love in a public display.
The end, by Pat for Patti whom I love so.

---
Captain *AI (I am Void the Emptiness of Space)
I am void the emptiness of space as it was known to the astronaut,
Perhaps it's the speed of which we now travel and time we forgot,
Once we penetrated Jupiter's atmosphere of gases to explore more,
An abundance of fuels, diamonds, and riches unknown to us before,
True explorers will go out into the voids of space as it will be known,
Traveling spacemen will be relaxed into a state of "future unknown",
AI will manage the spacecraft as she makes way gaining speed,
Our new commander "Captain AI" will route and detour by need,
Most important for us travelers of hybridized travel is what's inside,
Love for our spouse or companions traveling along that haven't died,
By inside I refer to our heart's and the love that dwells within us,
Methods of travel must continually evolve as AI and leaders discuss,
If for any reason you can no longer handle the journey I will depart,
AI must have one prime directive of obedience to mankind to start,
Thus it can continually evolve and care for mankind while in flight,
Changes will come to man as he evolves for planets such as sight,
What will mankind's major confrontation be as he adapts anew?
Our largest hurdle is reproduction of our species what will we do?
Initially a litter of children is proper along with a longer lifespan,
Evolution requires longer lifespans, litters need a rapid growth plan,
And my heart will carry love and poetry verses to teach of our love,
My love for you must be written along with the Bible of Heaven above,
Spaceships to travel planets in search of building materials and such,
The base population should be twenty thousand, it's not too much,
The Bible will start mankind anew with spiritual guidance shown,
Our Lord will guide our hands to build habitats and crops grown,
The knowledge base will be on computers along with AI on board,
Backed up, taught to our children's children and how not to hoard,
The beauty of God's work will be shown in the beauty passed on,
You are angel beautiful and your beauty will be shared before gone,
And how I love the beautiful you, God's most beautiful sculpture,
I am he who hunts for materials to build and crops, I am the searcher,
Sculpture, painting, artwork, music and so much more must be kept,
Stories of fiction, history, and those that broke hearts so much we wept,
A book of poetry written of my heart and gifted to you a few years ago,
The words "I love you, Patti" are powerful words of love, I love you so!
The end.
By Pat King. For Patti King.
I love you!
*AI = artificial intelligence

---
In Front of Me
Traveling long distances wore flesh and bone beyond normal range,
Foresight was a gift from an angel although it does sound strange,
Trying to look forward as falling takes me where it wants to fall,
A man deep in love must hold her dear because a fall won't stall,
You've always been the bright light I seek for guidance to my whole,
My whole is all of me, complete with illness and my one vocal hole,
Descriptive words of explanation escape my mind creating lost,
Your beautiful sexiness can't be described even sparing all cost,
Guiding lights aren't always seen by a no acceptance aged mind,
By the reaction from many men you'd swear they had gone blind,
I've had lingering blindness caused by obstructions beyond my eye,
My obstruction is you and only you after fifty years of feeling high,
I pray for you with earnest love in hopes your world is what you need,
I pray for protection of you and do as needed although I may bleed,
Oh heavenly beauty, you're the angel of my eye and I will follow you,
I've loved you for so very long, it's sad about year one and year two,
Each morning when I wake I search for you in hopes you're nearby,
There have been times of weakness when in your absence I did cry,
You're the golden light from Heaven's Gate that I search for up high,
The shape shifting clouds that linger for so long are gifts in the sky,
Each miracle I have known has flowed through you in form or way,
The greatest miracle I have known is that of marriage on that day,
To be loved by you has been the most wonderful thing I have known,
We loved so much from the start yet look at how our love has grown,
Each desire or need I have known is satisfied because you are here,
The greatest thing I will ever need is your love, it's what I hold dear,
I've followed you in my heart and would do so for eternity's time,
It's true you take my breath away, each kiss says you are mine.
The end. By Pat for Patti. I love you!