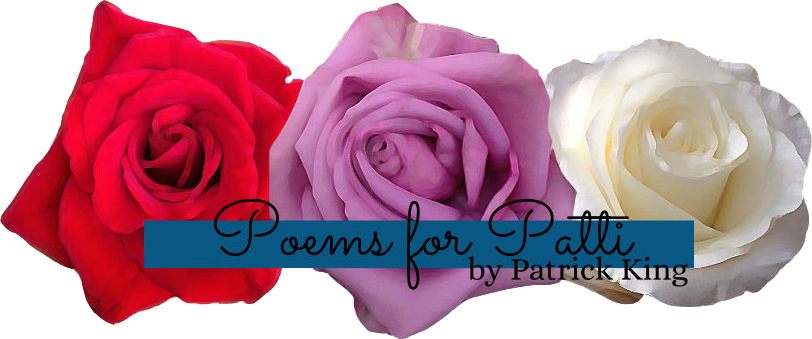 Love
Volume Thirteen
CONTENTS
Her Image I May Not See, (Yet Her Image as a Vision I Will)
I Missed That Part Somehow (Angel of Guiding Light)
The Seizure of Me (Outside Your Window)
Love Steers The Heart (Greatest Explorer)
From The Vessel of Light I Crawled (I Leapt)
Volume Fourteen
CONTENTS
Crystal Balls of Layered Hazel
Valentine's Day 2016 (My Selfish Ways)
The Winding Vein of Golden Thread
---
Volume Thirteen
---
So Simple Is My Love
My love will always return to you as I am your moon,
From dirt I am made with particles to depart soon,
My heart is made of cells filled with love from you,
The basis of my love is in each cell filled through,
So simple is love when true of soul and man's heart,
In my life I am nurtured by your love in my every part,
I reach deep within to express the beauty of loving you,
It is found in your heart most of all if I'm to tell you true,
Words of gratitude fall so short I doubt they are heard,
One day after years of research I hope to find the word,
Mixed with gold and blood until rich in color and value,
Is how I envision my words printed on tablets to you,
I would need to have more, much more mixed in,
Without red rose petals I would not allow it to begin,
The little dark flecks are particles of plum roses too,
I would find all the little things I so love about you,
An audible giggle deep within that's only heard by me,
Perhaps I'll find a silica to engrave upon to hear and see,
There are so many wonderful things of you I want all to know,
I am so desperately sorry for the burdens of me in tow,
So beautiful you stand as though from ancient goddess form,
It's true I must admit that I worship you far beyond the norm,
As the ringing in my ears fades and my vision leaves me too,
Your touch will bring my mind to see why I'm so in love with you.
The end, by Pat for Patti
---
Her Image I May Not See, (Yet Her Image as a Vision I Will)
Her image of vision may no longer be yet her image as a vision will be,
A line that came to me is now understood for its when I no longer see,
Written long ago as many are to remain unknown until known tragedy,
To see her beauty is my greatest joy, soon blindness will take it from me,
A gift given me long ago is the ability to see future events and more,
Little boys of seven should not tell of their grandfather's death before,
This ability comes at times to remain unknown, a prediction I must store,
Please read this rhyme of my love of Patti, past love of her and so much more,
Let stand my heart alone rather than place thee in deigning stance,
Beneath the drop of moonlight glow paradise garden is of dance,
Dare say I to such beauty, "oh wondrous angel would you by chance?"
Did such sweet answer flow from your lips for me by hap-stance,
From a thought held tight within my heart it is time I reveal,
Courage is mine as I have used my fortitude in war's ordeal,
Yet I tremble inside as if I have been exposed to be unreal,
Upon my knees for thee I whisper with intent my love is real,
Yes, the truth of my heart has been exposed to you in view,
I hunger deeply for thee and for thy kiss I thirst deeply too,
From thine eyes of angel's colors I find comfort I never knew,
The field of view of thine eyes has me so entranced of you,
Long ago when young of heart I wondered has another known,
Has trespass taken place within this field of heart I feel I own,
Was injury of your naive heart done as war's hell I was shown,
Did awakening take place of you to find love for me had grown,
As Romeo held Juliette my heart held you dear through ordeal,
For so very long before events or war I tried to prove my love as real,
Drain my heart of lifeblood if dying of thirst, drink of me as you will,
For thee I'll sacrifice life if but for a second of love of me you feel,
Let stand a tombstone in love's tribute to honor undying love I feel,
Quarry of marbled stone so words will stand time's wrath to reveal,
Pat Hath Love For Patti unknown until this headstone was found real,
So many frailties knew this man yet strength of heart seemed surreal,
A heart once broken by neglect healed by you when realized I'm true,
Though my return home found no home without it I wouldn't see you,
Frailties given me by draft did not affect my ability to love you through,
Not once has doubt of love entertained my mind I must tell you this true,
We are the king and beautiful queen of the Texas Panhandle Lore,
Those of curious nature ask how I survive so much, non ask what for,
What for is seen in you, what for is for you, more now than ever before,
Once love of me was revealed for you I would endure so much more,
The first heartbeat after Cupid's reveal of you felt of life I never knew,
Your image entered every cell of my being along with love for you,
First sight love is real yet I felt I had fought for my ladies hand in oh two,
Fifteen oh two I should say yet memories of lifetimes past came in view,
We are more than two falling in love, a reunion of hearts past took place,
As God bears witness I swear each life you have had the same lovely face,
To awaken a sleeping soul the jolt must be felt of heart to give chase,
May I stand in fires searing pain if I speak untruth from my aging face,
Beneath the skies of Texas the masquerade of hearts ceased to be,
From tender lips of red came a kiss that jolted time's memories free,
Memories passed from lifetimes carried within the soul we can't see,
Though I may lose you to sands of time I will find you again in eternity,
My left hand may bear a cane to stand while the other cane is of white,
An image of you is within my heart, know this my angel of morning light,
Centuries have embossed your image into my mind to be held every night,
You've watched me die by swordsmanship hand and held me oh so tight,
Each time I vowed my love until eternities passing, I vowed love for you,
True of heart I remember my bride's delight of birds singing in full view,
In a small house made of gathered stacked stone and thatched roof too,
Built for you with my hands before the Crusades took me far from you,
Years passed before a triumphant return to a son I never knew,
But most of all a one armed knight returned as he had promised to,
More memories I have such as the North Carolina Ice House in twenty two,
Though hard to believe I have centuries of experience loving you.
For thine heart I am true. The end.
---
My Lifetime of Gold
It was a silent night that I felt wholly to be in love with you,
All was calm and the moon brightened the night sky to blue,
A sensation felt this deeply must be of Heaven if felt true,
Paradise is but your essence as to breathe in fills me through,
I have prayed prayers in desperation to feel your kiss at last,
Yes, I have prayed desperately as I feared time moved too fast,
A desperate prayer brought by feeling time's line had been cast,
I must absorb this moment as I hold your tender hand at last,
You are the air my lungs desire if air from yonder garden come,
If your exhale has placed your essence of particle delight some,
Breathe deep I will and treasure it until my lungs no longer hold,
For you, you sweet young angel are to be my lifetime of gold.

---
I Missed That Part Somehow (Angel of Guiding Light)
The morning sun shines upon you as if a ceremony of life,
Each morning when I see you I give thanks you are my wife,
Twilight brings pause as I reflect on my day with you,
With each day's passage I realize I'm closer to my due,
As my time withers to become past tense it is so very true,
I would have no existence or reality without love from you,
To love someone brings another dimension when new found,
Yet half a century of loving you brings daily sensations abound,
Absence of light blanketed by a twinkling sky is our favorite night,
Together we have basked in diamonds of the sky until first light,
As morning chases darkness at horizons edge new light is found,
The beauty of morning angels is highlighted by new light around,
A silhouette of angel is formed with the morning sky background,
I trace each line in my mind as my fingers once did in war's surround,
There is no change but then angels of morning light are born of this,
Exhaustion has captured my frame but I have need of one more kiss,
As if every ounce of energy I've known is within your lips I awaken,
Into the depth of love I leap by a gaze into your eyes yet I am shaken,
Teardrops trace my leathered face as I realize this will soon be taken,
Desperately my mind tries to capture a memory as my heart is broken,
I feel a sob beneath your chest as you've read my thought in bond,
Realize my angel that a night with you unseen is still a gift beyond,
Beyond that of a teen fantasizing of love from my angel of dreams,
I will still see the perimeters of morning light and feel sunbeams,
The unseeing may feel moonlight beams unknown to those that see,
I close my eyes to absorb your essence each night as you come to me,
God's hand can heal my eyes as he touched my heart and hands too,
I pray His touch to land upon my meager eyes that I may still see you,
For you are my hidden treasure that I have survived to behold,
You are my wonder of the heavens or said true my only gold,
Said before I am but rust tied to you by rust found in your eyes,
As daylight fades to darkness so shall it be what my vision denies,
But yet I will treasure those moments for in your hold I am much more,
In darkness we bond, perhaps passion we find at night will arrive as before,
My memory of treasures are mostly of emotion, kisses, and deep desire,
From within my heart came courage to face the enemies wrath so dire,
From the gold in my hold I will seek support to blaze another trail,
As rust fails beyond its last stand I pray gold to support me if I fail,
But know from the courage once known to be mine more is found,
I am the man so desirous of you, what remains wants to be around,
I am forgiven for war's burdens that tainted my soul for too long,
Forgiving my tormentors last year was so hard for such a wrong,
I am free of heart and clean of spirit at last then this comes along,
With the Angel of Morning Light you will find rust to be very strong,
Though you may lead I am your protector and vow my last breath yours,
My courage can be found to stand at sinister's door for your love procures,
With your little hand in mine the Angel of Morning Light transforms to be,
To be the Angel of Guiding Light, my guiding light so I may continue to see,
I fear no evil nor shall peril bring cowardliness as courage is in my hand,
Our home is my heaven, your essence is my nourishment to stand,
Place tender a kiss upon my lips and forward I shall go into the murk,
Into the darkness of daylight I shall wander fearing not what may lurk,
An artist's attempt to depict your beauty fell short once not long ago,
He said to me it's impossible for a painting to depict an angel's glow,
The Angel of Light has been here all along and I celebrate it now,
Although I love everything you and of you, I missed that part somehow.
The end, for Patti by Pat
Thank you baby, I love you so very much and I thank you.
---
From The Deep End of Darkness
My mind falls off my train of thought to what I've been through,
Each moment since seventeen has been produced of you,
A thought of happiness followed by teardrops of salty rain,
Are parts of the biology process happening inside my brain,
Seldom do I write solely of me without you deep inside of me,
As a teen on a date, guilt filled my mind before a kiss could be,
An image of you appeared in my mind telling me to be chaste,
Testosterone and desire would push my curiosity with haste,
Each date was a cycle of this until every girl was expelled soon,
Long flowing hair with beautiful eyes but a hair could be doom,
The slightest imperfection grew so that a hair appeared a beard,
I truly believe it was destiny guiding a vessel that was not steered,
From the deep end of darkness to the glories of sunshine I walked,
And soon it was with the beautiful girl of my dreams I would talk,
My words so true of heart would fall upon doubting ears too long,
In darkness she did not believe but in darkness it seemed a song,
Soon our kisses under moonlight beams brought uniting of emotions,
Emotions, dreams and moonlight brought destiny into fluid motion,
Emotions bring fluid motions when united in heart, soul, and mind,
From the deep end of darkness we came to light no longer blind,
With you near I knew my way and never doubted our love would grow,
A kiss of ignition means but one thing and it's of your love I know,
Together into eternity and together for thirty years more we will stand,
I love you beautiful angel, come walk with me and hold my hand.
---
The Seizure of Me (Outside Your Window)
My mind wants to go along but my body can't manage the task,
Each part struggling to keep up as my brain continues to ask,
It's a cross to bear unearthed by times advance upon my frame,
It took too long to realize that life wasn't a continual game,
I feel an aura of light surrounding my mind as I'm taken into night,
It's a tunnel of darkness surrounded by lightening and flashing light,
Pain so extreme most can't stand departs my body ceasing to be,
I look to you longingly without movement hoping you'll save me,
Soon they'll call me out, these Angels of the night to collect,
As I approach the tunnel of light I will no doubt have regret,
I look into the darkness and find the memories that seem alive,
From a tunnel of love I focus on nineteen hundred sixty five,
Outside a window I perch in wait as I pray you'll love me someday,
Take this as you wish, I was obsessed in a cloud trying to find a way,
When first I saw you I hid in the darkness trying to find a view,
A whole night through before leaving I sat there in thought of you,
Memories are flowing through my mind as if flash cards to test,
To test my heart as each memory contains images rated the best,
Stretching my reach to retrieve a particle of you or just a fallen hair,
Vaults me forward in time planning to build a lake home not there,
You are there encouraging me ignorant to the worst me I've known,
Forever at my side making me better than the man you were shown,
You were there, flowing hair, working far away and driving every day,
My brain still riddled with virus of mosquito bite left me in dismay,
Reminders break through of Oklahoma stress with your family clan,
I stop painful images in flow in this mystery journey of me the man,
In a surprise to me I have passed a test of time by only wanting good,
Precious bricks of gold contain flaws as does the most precious wood,
I yell to the purveyors of this journey I'm on please let it rain down,
Rain down precious memories of her, flood me into her surround,
Submissive I'll be if I must review bad to see more good of her,
Sad memories of her are precious in that I was within her coffer,
Any place at all is what my heart says in response to the flood,
Sunshine shines in mention of your name to dry tear's made mud,
Have you heard, an ounce of prevention is worth a pound of cure,
She is my intervention, every good intention, my prevention for sure,
Sitting in the snow in a place so very long ago I join me in misery,
A week before Christmas hidden in white of night solving a mystery,
And it shall remain unknown as my lips are sealed for being there,
Sent there on a mission of hide n seek for my uncle with white hair,
Beautiful lights twinkle to light a township older than our country is,
I'm holding a photograph of you to my chest wondering if love still lives,
I don't want to let go, I hold it tight you know, oh how I love you so,
Wake up you say to me, "wake up Pat" shouting "it's me don't you know"
The mystery journey ceases to be and will be a victim of amnesia soon,
I awaken to no knowledge of anything without a memory in a room,
"You've had a seizure baby" a stranger says, "your name is Pat"
A stranger helping me with my name and where she says I'm at,
Is truth coming from the mouth of this angel I see speaking to me,
Pain is unknown to me as I remember me feeling as good as I can be,
As the brain resets doctors say, pain hasn't made the trip to the brain,
With thunder and a war of atomic magnitude pain comes down like rain,
Remembering not remembering is a mystery to amnesia experts everywhere,
Pain is the catalyst that awakens my struggling brain to what it must bear,
My breath seems to depart my lungs as my liver's pain delivers a blow,
My kidney stones pale compared to my liver, the greatest pain I know,
Once again, I'm outside your window, waiting for you to come back to me,
As memories of time and distance become linear I can finally see,
Heavy pain rains down on me but gratefully I awaken held by you,
No one really knows, but I feel you know what I'm going through.
The end, by Pat. Thank you baby for being there always.
---
Catalyst
Is all I have left but an empty dream to be led into darkness,
Or perhaps an opaque world with perimeters of what I miss,
If I lay here an hour or two will I awaken to the loss of you,
All I am is what I see in you and the world within your view,
As time sheds waste of past is there something unlearned,
Is something hidden in wrath's message that I haven't learned,
To learn compassion I was submerged in pain that I may know,
We grow each time compassion and empathy is allowed show,
Submerged in pain for thirty years was it a struggle of worth,
A world opaque or blind is my future to remain upon this earth,
As I come from the submerged I have another lesson to learn,
Optimism has been washed away in another life lesson burn,
Is this a crossroad of reflection or simply a choice in movement,
Have I have failed so extreme that this is a message Karma sent,
My failings if seen by me are so extreme that mountains pale,
Is enormity a common thread of thought when men do fail,
Absent a fountain of needed nourishment rich of you I would die,
As my brain swelled from virus it found release through my eye,
Was this the timer that sat in wait for the moment it was to be used,
Had I done better is it something my guardians could have refused,
There is a hand that guides my struggles yet too often I ignore,
I tried to endure yet I'm filled with shame for weakness to implore,
In my weakest moment I cried "mama" but worst I said "your" name,
Similar to mine I'm blessed they didn't realize my deepest shame,
Our enemy would have used you or worst abused you to their gain,
For that I have deserved most anything to fall upon my worn frame,
An abyss filled with my darkest failings would remain forever dark,
I've earned my plight perhaps but without you, life would be stark,
For over six years I've had at least twenty five surgeries to endure,
As I forced health and strength's return I felt I had become sure,
Words within my rhymes tell of my pleasure to be entranced in you,
As I locked into your beautiful eyes all the gifts of life came through,
Don't cry now, stop for a moment and realize I will hold you instead,
Visions of you will still be there, alive and young, flowing in my head,
To be held will feel the same and perhaps the outer edges I'll see,
I'm so sorry that it seems each deep gaze brings reality home to me,
It's impossible now to have that long loving gaze without complexity,
With each gaze I judge without fail how much harder it is to see,
Let's just lay here and hold each other, it's where we both belong,
Softly place a kiss upon my eyelids and I'll feel nothing is wrong.
Then end, by Pat. I love you baby

---
I Climbed a Wall
I climbed a wall so tall that was built of deceit for many years,
Too many agents of distrust conspired to fuel my many fears,
As I searched for a friendly face I found they designed the wall,
Oh my Lord what have I done in blindness to bring my own fall,
I went to sleep but a year ago to find an old man returning my stare,
So startled I was to find this image of me with white silver hair,
Come and see me if you must but a label or warning must be said,
You'll think I'm insane when I tell you of the life I remember in my head,
I have dreamed of angels, war, deceit, children, grandchildren and more,
So many things happened to me it's unbelievable, especially the war,
Let me show you the photograph that is my only piece of gold,
So many nights I slept with my treasured photo tightly in my hold,
My tale of life will tell a tale of love with never a bad word spoken of her,
Do Angels have failings you wonder? I have no ill words of her to offer,
A bullet once pierced my heart because of her yet without her I die,
I endured a world so lonely during war that yes, I'd break down and cry,
Without a penny to my name and so weary of war I endured protester's rant,
Dressed in uniform a church member answered my request for a ride with I can't,
Was it an angel of mercy that took a weary damaged soldier home that night,
I believe it to be true as I walked and prayed to God I held her picture tight,
My life is poetry in verse and placed upon a website for all to read,
It is written for her, I want all the world to know she fulfilled every need,
I've had too many miracles to write of but I will attempt to do so soon,
Each and everyone is interlaced in her, her prayers avoided doom,
Another burden had come to bear and with her I will endure,
Too many times I've been told of death with no possible cure,
Yet darkness seems to scare me more so I pray she will lead the way,
And someday in darkness she will guide me on my parting day.
---

Love Steers The Heart (Greatest Explorer)
Love steers the heart through uncharted waters not explored before,
Across waves of turmoil to be thrown about before coming ashore,
Within each soul is a desire to seek or to be sought by he who seeks,
To find or to be found ignites exuberant transitions that never peaks,
Love is as vast as the darkness of space lit by bursts of loves ignition,
Appearing as stars so unique it has identity that deserves recognition,
Some so enormous that sectors of space are brightly lit for eternity,
Wondrous beauty is found within creation that astronomers often see,
When wondrous beauty is found those in awe desire to remain,
As they gasp in awe they feel too small in mind, stature, and frame,
I saw the beauty of God's creation and awkwardly asked her name,
At that moment a feeling of need filled my heart to forever remain,
The vastness of space if love could envelop a heart for evermore,
Lovers of all ages are soon absorbed into the vastness to explore,
Exploring emotions, along with feelings of touch, kisses and more,
Like explorers of space they want to know more than ever before,
And I feel as if I am the greatest explorer of the enormity of love,
From a kiss long ago I soared into the vastness of the heavens above,
And today I soar as never before with no desire to rest or curb the flow,
She gives me reason to soar and to learn everything of her before I go,
On the wings of love I fly fueled by the wondrous beauty so unique,
As I pull her near to explore and find the unknown I still grow week,
Kisses of her lips ignite my soul more today than they did yesterday,
I am the greatest explorer man has known, she makes me feel that way.
---
You Are So Pretty
"You are so pretty," it was said far too often by me,
Like a child with his wanted gift for everyone to see,
Forgive him for saying far too often you're so pretty,
I wonder how many wives endure such a tragedy,
Imagine the teen so overwhelmed with a girl,
Emotions never known, overtake him in a whirl,
So beautiful was her flowing hair without curl,
Aspiring to give her treasures of gold and pearl,
To calm her displeasure he bit his lip into silence,
With caution of word he would fear to say so hence,
Yet every day he said "you are beautiful" without pretense,
Words escaped his mouth and leapt his censor fence,
Imagine the little girl without anything but dreams,
Without dreams things may be worse than it seems,
A dream is hope for something better downstream,
When she accomplishes that dream, see her beam,
To think his own mouth he would have to restrain,
It wasn't his mouth but such beauty was to blame,
Words would escape as if impossible to contain,
Beautiful, pretty, gorgeous, so many words pertain,
Imagine the man alone because of words unspoken,
If only the courage came would he be so broken,
Wishing he had said those words instead of chokin',
His life wasted away like a discarded wood token,
He saw her in dreams long ago most every night,
When at war, as he slept, he held her photo tight,
After enduring so much, return acclimation was a fight,
He asked why fight for anti-America protester's right,
Imagine the man still overwhelmed with the girl,
Emotions discovered still overwhelm him in a whirl,
So beautiful is her long flowing hair without curl,
He aspires to give her treasures of gold and pearl,
Long hours alone magnified how he had felt while home,
The anxiety of danger and near death while being alone,
Praying that she wouldn't forget him and start to roam,
It pulls heavily on tormented hearts that feel so alone,
Imagine two teens whose eyes lock more than a glance,
Was fate at work or did they truly meet there by chance,
Courage came to announce his love one night at a dance,
And she wanting his words but departed before his chance,
Once lips and hearts unite even if brief true love is known,
With no doubt in his heart he departs before love is shown,
Regret for not saying so was another burden of war sewn,
Letters written with no response don't quell love that has grown,
Imagine the soldier so grateful to survive,
Discharged as damaged and lucky to be alive,
Grateful it happened in hope the romance will revive,
A two minute visit is enough to keep the flame alive,
Working hard after his discharge and buying a car,
By design he returns instead of wishing upon a star,
She changed an un-responsible man to do the best he can,
The war killed his innocence and returned a damaged man,
Imagine the grown girl without anything but dreams,
Without dreams things may be worse than it seems,
A dream is hope for something better downstream,
When she accomplishes that dream, she will beam,
Imagine the beautiful girl with a fulfilled improbable dream,
With that dream becoming a reality she is now agleam,
A secret dream in hopes of something better downstream,
Departing the church arm in arm it's no longer a dream,
So high above reality with the past year alive in his head,
Thinking he wouldn't survive yet he came home alive instead,
He felt her hand in his instead of a photo as bullets flew overhead,
Her beauty overwhelmed him as he held her in their lovers bed,
Imagine the soldier that survived loneliness, torture, and more,
Coming home to the girl that loved him as much as before,
Imagine him married to her with stored emotions of war,
His heart aflame with love for her, so many feelings in store,
"You are beautiful," he says, far too often than a normal man would,
Would anyone understand his feelings if in his shoes they stood,
You are the most beautiful creature I have ever seen in my life,
There is none second to you, I am blessed to have you as my wife,
Imagine his dismay after a few months had gone by,
"You say I'm beautiful far too much, can I ask you why?"
It's because I'm in disbelief after all I've been through,
His mind speaks loud with no word said, "I love you,"
Realizing her feelings and how imbalanced his words were he replied,
You are wonderful through and through no doubt, it cannot be denied,
Adding, "I love each moment with you even hearing your giggle inside,"
Hopefully tonight, forty-five years later, my love for you cannot be denied.
---
From The Vessel of Light I Crawled (I Leapt)
I wake each morning in search of where you are,
My dreams it seems has taken me to a far away star,
Or is reality my existence in a world beyond bazaar,
Dream states are non-real or perhaps they really are,
My eyes are deceiving me," I think, in this world I'm in,
For there at my side is you, if so, let my life here begin,
Don't wake me, I scream out to anyone that is within,
Then with startling clarity I realize I'm the one I'm in,
To begin could be a leap forward or it can be a slow toe,
Inched forward with caution as if, it's afraid to move slow,
If I wake from a dream state to find you then I will know,
The world I seek is closer to real as long as in it, you show,
But to awaken without you near brings dreamt fear,
Dreamt fear can be so real that it brings death near,
However if you are anywhere near I hope I see you clear,
And if you whisper bring close your lips that I may hear,
To explain my life dream is to explain me as I am today,
A dream to me is not a dream if you are here to stay,
No matter if a dream or reality you'll remain if my way,
My existence, my life, if labored is worth the dues I pay,
Decay of life is now within my frame to forever remain,
For you, I will endure anything if but another moment I gain,
A bolt of lightening was the flash of light used to ingrain,
Your image so beautiful is more than a memory in my brain,
Perhaps you left dreams to become the girl of my dreams,
Since I was but a small boy you've forever been there it seems,
Once in a dream I met you, then upon a vessel of light beams,
Then to crawl through the opening of reality to exit my dreams,
From the vessel of light I crawled through what wasn't a door,
It could not be more right as there I stood on the second floor,
Though we couldn't unite at that time we belonged forevermore,
I embraced love and lept into love with you, the one I so adore.
The end, by Pat for Patti, my sweet angel, my wife.

---
---
Volume Fourteen
---
Atop a Mountain Crest
I have witnessed the power of love first hand as it changed a man,
From a boy with dreams of splendor into a man with a lifetime plan,
It was witnessed by those that knew the boy before the love change,
Without the explanation of her love it would sound so very strange,
If love had pigment that could be seen every molecule would tint,
Imagine me as I am now but with a glowing pink hue heaven sent,
A pink glow accented with white that appears a halo to so many,
My penetrated color of love's pink tint is a gift given me by Patti,
I knew long ago that love's wavelength had penetrated me through,
There are so many along the way that I've told of the wonders of you,
I climbed a mountain long ago in hope the peak had a better view,
Atop a mountain crest far away I gave the world a photo of you,
My nugget of gold, my treasured gift, the rarest of world's gem,
Why? I cannot answer, it was a need that came upon me as a whim,
Inspired by the magnificence of beauty in the Swiss Alps surround,
Perhaps I needed the world to see the angel my arms were around,
My greed said don't leave it there yet the good said for me to share,
I knew you'd love what I was seeing so I hid your photo with care,
A stream that formed of melting snow or more of a blanket of white,
With love I pulled you close to me and for an hour I held you tight,
It was beautiful Patti, where white of snow met grass so green,
The ponds that formed from beaver's dams created a world unseen,
Flowers of every color and hue formed pockets of color to be seen,
I must have been there before with you in a wonderful love dream,
If only I could find that mountain to retrieve the treasure I left behind,
Yet I know if the photograph was found, it is a treasured favorite find,
Someday some soul may recognize the beautiful angel with long hair,
I think I found heaven that day, that's why I left my angel's photo there.
The end, by Pat for Patti
I love you baby
---
Four Minutes at Heaven's Gate
I stood at the gates of Eden with an angel beckoning me through,
Through the clouds of paradise I caught a quick glimpse of you,
Pray for her I begged, "she needs me more than you can know,"
"Oh it's more than YOU know, she is an angel that loves you so,"
"Enter into her heart and persona to feel her unconditional love,
Suddenly I felt the anguish of a thousand broken hearts from above,
The world I knew was falling apart and I struggled for another breath,
Crash carts and nurses ran through doors that symbolized my death,
Fear I had never felt before coursed through my veins over me,
Over me? I thought, what is wrong with me that I couldn't see,
Oh how I love her, but quite suddenly I realized it ran both ways,
The things I had done to survive the war allowed me more days,
Her photograph I kept near my heart after our summer goodbye,
Extreme loneliness for over a year brought my eyes to often cry,
The hardships of drafted men at war is only known by those boys,
Boys forced to become men using the war machine's deathly toys,
Each night I held her photo as I prayed she would wait a year or two,
Through dark of night I'd watch the stars hoping she was looking too,
Each beat of my heart seemed to increase my love tenfold or more,
With the first touching of our lips my mind knew what I was living for,
Against all odd we grew our love each time our eyes could meet,
A small ember fanned with devotion created enough of love's heat,
To grow our love despite obstacles of meddling and temptation,
Our love grew in spite of war's separation to never know stagnation,
The sacrament of Holy Matrimony brought grace to our eternal bond,
We two souls entered into marriage with enough love to go beyond,
There was never a doubt that I was there to be her protector for life,
I am a mysterious man of extended time still deeply in love with my wife,
Each day I've loved her more as her internal beauty overwhelmed me,
Every time her perfection overwhelms my soul I am grateful that I can see,
No one can understand but me how her lack of vanity makes it more so,
Yet time has been kind to her and age has brought with it a subtle glow,
They say I took for granted how much that little girl was in love with me,
Let me be truthful now, I know my worth very well so how could it be,
Yet here I stand, with her emotions of lost love coursing through my veins,
Her unconditional love is that of one willing to die so the spouse gains,
At heaven's gate a puddle must exist as through me her teardrops fell,
The pain of separation for over a year after being drafted into war's hell,
Pales in comparison to what my little girl was feeling as I lay dying nearby,
Yes, "my little girl" is the cuddle name given her by this fortunate guy,
Hazel-eyed angel with tears of anguish falling from her eyes is torture,
I have no doubt if she passed away while I survived I'd have no closure,
When I could bear no more I sobbed desperately and started to pray,
Please dear angel of God, ask our Lord that I be allowed NOT to stay,
"Sacrificing eternal salvation is a risk however God gave you free will,"
My heart is eternally tied to her such as flowing water is never still,
Be still my beating heart I've often said as her entrance took my breath,
Then I felt the hands of life pull my soul into my body to halt death,
Time suddenly slowed to nearly still as I turned to look through the wall,
Standing near the door she sobbed as each person ran by trying to stall,
Her beautiful eyes in search of a promising look from a stranger passing by,
When out came the words she so needed, "we won't let your husband die,"
Please reach out to her and comfort her breaking heart if you will,
Then motion returned as suddenly as time stood that moment still,
Comfort came to my soul as I felt the physical pain my worn body knew,
Hazel-Eyed Angel, my little girl dear, I left paradise to be here, I love you.
---
Treasured Words Spoken
I've spoken treasured words to you that felt as if laden in gold,
From my heart words came as I released them from my hold,
Some words so precious to have never been released or told,
These words of unsolicited need are often words to behold,
Men of endurance mine for gold and precious metals to the end,
My heart is an enduring flame rekindled by but a moment to spend,
A glance from your beautiful eyes create words of love I must send,
I mine precious words from my heart, so precise none are pretend,
Truly I have labored for an hour to describe with a perfect word,
I would vault into the sky from a mountain peak for it to be heard,
Shouting into the wind my little words of love, borders on absurd,
But from the miracle of dreams my songs and flight are of a bird,
The heart controls more than the mind yet doctors preach I'm wrong,
Reason and science from study proves my reasoning doesn't belong,
Yet place love within each pulse of a man's heart to make him strong,
His health improves and thoughts of love from the heart brings song,
To assist the mind and heart there are blessings known as emotions,
Emotions may bring pain yet they prevent us from acting on a notion,
Love's emotion has created masterpieces crafted by minds in motion,
Thus the words I write this day are from love and my eternal devotion,
Once I was lost so long ago when returning from battle so fatigued,
No words were delivered to me in desperate times of soldier's need,
Somehow I grew from this and my love's "metal" tested to proceed,
Faith in you and our kiss of pained departure was love enough to heed,
Words so simple whispered in my ear carried me through each day,
Return to me, promise! Played in my head when danger came my way,
They are but words yet our hearts need such little words and to pray,
Words written for you sometimes flow like songbirds sing while at play,
At times I want to write words so sensational no other person has said,
Words crafted by wordsmiths of fame but written just for you instead,
If only I could speak a word laden with jewels for a crown on your head,
But my spoken words are made of air so I must say, "I love you", instead.
---
Static Bloom and Love
My angel sleeps tonight on a bed of vapor in heaven above,
No matter the location I know her heart is filled with love,
Keeping safe our love as sleep brings dreams of wonder,
This night she dreams of a dance hall rescue in thunder,
The static bloom of lightning strikes brings explosive sound,
Like a moon flower maturing to bud, suddenly blooms abound,
Roots represent numerous lightning forks going to ground,
When lightning is born of static it does so with great sound,
Through bouncers and policemen her hero made way to her,
Word had come to her husband that his wife was in grave danger,
While in the ladies' restroom a woman was attacked by a stranger,
Into the fray he went for her, not allowing anyone to endanger,
And rescue her he did knocking out five bouncers and a cop,
To get to the one he loved there was nothing to make him stop,
As she heard him fighting through she felt enough pride to pop,
For me, she thought, for me he would die before he would stop,
As lightning struck all around his hazel-eyed angel slept happily,
Thunder and flashes in the night didn't wake the sleeping beauty,
Perhaps in dream states our love opens our eyes allowing us to see,
Dreams often mirror life yet others are wishes of how it could be,
He brought her through then assaulted the assailant in a quick turnabout,
How ironic! One man trying to kill his wife as another fights to get his out,
Maybe dreams are placed in our minds to get a love message through,
It explains why upon waking you said, "my hero, I'm so in love with you."
The end, by Pat
---
Crystal Balls of Layered Hazel
Anything I do to see your smile is a worthwhile task,
What worth is life without sincere love in a home, I ask,
Your entry creates a stir within my heart unknown to most,
Others in the room react as you've seen from coast to coast,
With but a hazel twinkle I have become entranced through,
Completely succumbing to the journey to be taken with you,
Our journey is a journey of heart and soul and given through,
I daydream of gazing into the hazel eyes belonging to you,
So beautiful your eyes are every day without failure to shine,
Like crystal balls of layered hazel encircled with a blue outline,
So much beauty is there and yet through those eyes is a door,
I've journeyed through into the cuteness of the girl I adore,
Take my hand and my soul will meld with you to explore,
With but a glance and a kiss I love you more than I did before,
A teardrop from your eyes is precious when pained or blue,
My journey in life is to be your protector because I so love you,
Forever at your side you've given me everything I need in life,
My greatest honor is that you have been at my side as my wife,
Yes I do, oh how I love you, my life has been for you, it's true.
Yes I do, oh how I do, I was born for one reason, to be with you,
The end, for Patti by Pat
---
Valentine's Day 2016 (My Selfish Ways)
I'm sincere in my wishes for you to have a Happy Valentines Day,
Forgive my selfishness but the day must be with me in some way,
A Valentines Day without your touch is a day of love with no play,
My blessings of love came long ago when you took my heart away,
Just this morning as you cuddled next to me l felt my mind depart,
Words of loving you come easy as these words flow from my heart,
In my land of fairy-tale romance I love your response when lips part,
Sometimes I whisper quietly in your ear to give the night a start,
I've said the words a thousand times, yet each time they mean more,
How is it be possible for fifty years to love more than the day before,
Each morning as I wake to look for you and make sure you're okay,
I see your angelic face to bring meaning to another wonderful day,
My heart beats love for you and will until sunshine says goodbye,
Beyond the time that eternity brings absence to how time does fly,
Let me look into your beautiful eyes that brings me joy in every way,
You are beautiful in every way, I love you, Happy Valentine's Day.
The end, by Pat for Patti 2/14/2016
I'm sorry I've been sick and worrying you baby, I love you.
---
The Winding Vein of Golden Thread
There's a golden thread of love that carries the riches I yearn,
To the end of eternity it winds and through obstacles to learn,
Secrets held deep of the heart that become precious in bloom,
Let her dreams bloom forth that I view beautiful flowers soon,
Fairy tales and nursery rhyme have exited my mind to be heard,
From world's of make believe and dreams comes the typed word,
The winding vein of golden thread follows a route to my heart,
Into the clouds the Angel of my Dreams waves as if she is to part,
Such angst springs from my pounding heart if it is for goodbye,
Is this a dream, I pray it be so, my heart is a'flight into the sky,
Into the clouds of speeding time yet she seems to be adrift at sea,
Each attempt to leap into the sky is met by gravity's pull on me,
I search desperately for my words of rhymes to read the outcome,
Desperation has traversed my mind as I once feared losing one,
Words scribed by me sometimes flow from an unknown source,
Written freely of my heart and mind they are never written of force,
My dreams turned to words are futuristic in forecast it seems,
From a butterfly I find words to express an angel in my dreams,
Has the Angel departed to be seen never more or does life begin,
A weight upon my heart has pulled through a golden string so thin,
It's the golden thread of love I have written about pulled by her,
I sense her near as in years past if only I had something to offer,
Come near she pleads as from the clouds an angel beckons me,
From a cloud or a haze I dwell, am I under spell, what do I see,
I fear, oh how I fear, I fear I shan't see the angel I need desperately,
The haze of sleep brings doubt until I awaken to her next to me,
My angel, my dear, my beautiful wife, my rhymes of love come true,
So many words yet I can't describe waking from dreams to see you.
The end, by Pat for Patti
---
Always Mesmerized of You
I washed ashore in a place surrounded by images of you,
There were statues all around of you, also in shades of blue,
Granite and marble statues that seemed to reach into the sky,
I saw your likeness carved grand in the mountains on high,
As I walked along the path laden with gold I wondered,
Why so much gold is on this path of gold I now wandered,
So many wonders of you I've seen yet never have I this,
There's even a monument celebrating a first magic kiss,
With wonder I realized the path was golden pages from time,
That had fallen from a book of love poems I write of in rhyme,
Time and love had melded to form golden pages for the book,
What is said of memories becoming gold is true as I take a look,
Fear has filled my heart as did pain with touches of forbidding,
My heart pains so for you, with each beat I must be bleeding,
Perhaps another has erected this place that I am now viewing,
Jealousy is entering my panicked heart although I am resisting,
Yet I continue walking this path as I am always mesmerized of you,
I come upon a fireplace of marbled stone embedded of jewels too,
A plaque above reads "my love is alive as are embers burning,"
Those are words stolen of me I think as my heart is yearning,
Atop the rise ahead is a street sign that's commemorated in stone,
Getting closer to see I wade a creek of red from a past I'd known,
How I wonder, do I know I know this creek or is it I was once shown,
The sign carved in stone is the street sign of my childhood home,
Relief fills the heart spaces where fear had managed to invade,
I think filled with wonder of whom and how was this place made,
Did I do so in another dimension of existence while deep in love,
Or is this another dimension of existence that I once dreamed of,
Tears trace my face ever so slow as I remember a time long ago,
It was a moment of assured love from the angel I have loved so,
I stood silently and stared with memories flowing through of you,
Then a light beam played memories on white clouds in the blue,
I feel you near my heart as I did when war took me to disaster,
Letters hidden from you are bronzed on a display titled "For Her,"
My trousers are stained of red as once were my hands of blood,
The red creek I crossed was of soldier's blood mixed into the mud,
In such a lovely place of you it commemorated what we went through,
It was at the point of my weary return when from atop the hill came you,
Love fell back into my heart although never gone, silenced by fear,
How is that my knees feel of rubber every time you come near,
As I walk along the wonders of you I see nightfall across a line,
To step across into night skies was as if a quirk in the timeline,
I have no fear of darkness if you dwell near to be seen or heard,
You give me strength to carry on, which I describe for you in word,
Illuminated for all to see is a book of love poems written by me for you,
Nearby is a hall of dance with hardwood floors and music playing too,
"Love on the Dance Floor" turned into song plays on, amazing my mind,
"I must have gone to heaven," I think to myself of this accidental find,
A beautiful statue stands of you draped in silk moving in the wind,
Your breasts and form so tightly exposed for me to see each bend,
It looks so real then I see it stir and it is you standing in the breeze,
So often I've approached your form, you'd think it would be of ease,
Yet my heart beats so as it has every day when I put my eyes on you,
My heart nearly halts as thoughts of going blind invade, what will I do,
For to touch your hand envelopes my nervous system with sensation,
But to gaze into an angel's eyes is a link to heaven and brings elation,
Fear I'd only known once before fills every void within my aged frame,
It was a draftee's goodbye kiss as I feared it would never be the same,
Taking my hand to dance, you whisper words of love on the dance floor,
Softly you add, "I am in your mind, I will always be in here as I was before."
The end, for Patti. I love you.
*Love on the Dance Floor is one of the first published poems written by Pat for Patti. It is one of her favorites. References to blindness are from a recent diagnosis of macular degeneration and other diseases.
---
Written on a Whim
In a world of pressure and the painful things I live through,
Each moment of release and happiness is found in you,
From deep within my heart I take pause for a moment,
I use it to cherish each moment with you I have spent,
Oh how I love you, I must speak so now with words true,
My hopes were high yet never did I imagine as it is with you,
No man could ever imagine the joys I've known my life through,
There are no words known to describe being loved by you,
In my darkest moments I've cried for you in fear of my death,
I've no fear of dying yet I cringe at the thought of final breath,
Departure is so unkind as you and I have known from long ago,
Helplessness invades the heart knowing your loved must go,
Yet we endured with open eyes seeking our future hand in hand,
We stood against all odds and we survived each battle's stand,
I dream, yes, I still dream of days allowed to devote only to you,
So desperately I want to hold you with nothing else I need to do,
Alone with our thoughts we will wade the waters of time's shore,
Hand in hand two hearts synced to beat together forevermore,
This is my five verse rhyme written on a whim to say it's true,
No matter where we are I will always be deeply in love with you.
The end, by Pat for Patti.
---
Chapters of You
If only I could write a book of the wonders of you,
Chapters written about you and the things you do,
A wonderful book of joyful days filled with delight,
From preface to the end every word must be right,
Chapter one would begin with a hug of pure love,
Pure love from my heart for the one I dream of,
Pages filled with words of description of loving you,
A beautiful narrative history begins in Chapter Two,
Each page carefully typed of the perfect word,
My hopes are that not everything has been heard,
Angels are upon our earth I will attempt to show,
One angel is exceptional I will let the world know,
A page turned releases essence of you to explore,
Vaporous words releasing emotions not felt before,
What draws man to beauty may be read in my book,
My addiction to you explained, a smile is all it took,
A walk into the woods at dawn's infancy best describes,
A journey into awaking are the words my mind scribes,
Youth's blanketing fog lifted as we held hands to walk,
Trepidatious apprehension of the unseen creates a balk,
Sunrise brings so much joy to name her angel of sunrise,
Enter into the day my beauty with sparkling hazel eyes,
Reserved for you are pages to savor the joys of first light,
Kisses of rose petal tenderness with morning dew delight,
Bring forth life in full as we explore my book honoring you,
It's written from my heart my sweet angel of morning dew,
You delight in God's glories as heaven's beams shine down,
I will write of pleasure as I watch you love those around,
Familial love blooms from your heart as if spring each day,
I must insert each special day although impossible some say,
True it is, to write of each wonderful day is an impossible task,
A full chapter for an answer and the question men in love ask,
Our love is reciprocal from the start, my greatest blessing,
My love for you is eternal and is a love that's never ending,
My desire, my fire is to fulfill your dreams even the smallest,
Among the men in your heart I pray to be honorable and tallest,
To stand tall in the eyes of an angel is more than most will do,
My final chapter will have no ending but will be devotion to you,
The words will slowly fade into tomorrow's horizon for discovery,
From heaven's window we will watch as I love you into eternity.
The end, for Patti, by Pat. I love you